For both men and women, loose skin in the abdominal region can be frustrating. Significant weight loss, childbirth, and aging are some of the most common reasons why it may not be possible for you to get a slim and tight stomach on your own. Plastic and reconstructive surgeon Dr. Ethan Baughman performs tummy tuck surgery (abdominoplasty) at his practice in Westlake Village, CA to remove excess skin and repair torn abdominal muscles. A tummy tuck at Ethan Baughman Plastic Surgery can be combined with liposuction to remove stubborn pockets of fat for an even better result. Read more about how abdominoplasty can eliminate excess skin while it also tightens the stomach muscles, then contact us to schedule your consultation.
Tummy Tuck Reviews
"Thanks ethan baughman I'm so glad I choose you as my surgeon . I love my new body my tummy tuck cut is beautiful after one month of my surgery is almost no scar i can't be happier I love my smaller waist and my breast lift I'm a new women and I look better every day thanks for always answering my question. Your The best, thanks for your amazing work ."
- M.A. /
Google /
Nov 21, 2021
"Dr. Baughman has been one of the best doctors I've worked with. He is very friendly and professional. He lets your know what he thinks will be the best fit surgery for you. He gives your his personal number so if you have any questions you can reach him at any time, I've never had a doctor do that and it has been a blessing with questions and getting medicines. My surgery went very well and I am excited to see my results in a few months! I would highly recommend Dr. Baughman for any plastic surgery and will return to him if I want anything more done."
- H.G. /
Google /
Jan 15, 2022
"Dr. Baughman has a great personality, pleasant bedside manner and is a great surgeon. All of those qualities are rare in a surgeon. He is attentive and eager to answer questions. At my 4 week post op visit, he was almost giddy at how beautifully I'm feeling and healing. It was easy to see how much pride he has in his work. I am so blessed to be his patient and look forward to future procedures. He's truly talented and always has his patients best interest at heart."
- N.N. /
Google /
Feb 05, 2022
"Dr. Baughman was referred to me by a friend who is a nurse Practitioner. I followed his Instagram for months before going to see him. I had a complete Mommy make over done by him. Tummy Tuck, muscle repair, breast lift, with small implants, and lipo to the flanks. I had a large tumor removed from my breast in 2015 and as a result I was lopsided and had a hole in my breast. Dr. Baughman was able to even out my breasts and give them a round and natural appearance. I have given birth to 5 children and it showed, after my tummy tuck, muscle repair and lipo. I've had to buy all new clothes nothing fits! I don't have a roll when I sit down, I no longer get asked if I'm expecting another baby!! I've been bikini shopping for the first time in my life!! Dr. Baughman was always a text away and very responsive to any questions and concerns, he has been there to help me through all of the healing bumps in the road! My body is still healing and things are still changing but everyday I get more and more amazed with my results!!"
- J.A. /
Yelp /
Mar 14, 2022
"I am now 4 months out from having a breast reduction and lift along with lipo on my stomach and lift. I could not be happier with the results! I tried losing weight and toning by going to a fitness camp and then working with a personal trainer...but losing only 1 pound made me realize sometimes as we get older, we need help from other sources to give us that leg up. I am a 56 year old woman and I regret not doing it sooner! But then again, maybe not because I don't know if I would have had the option of Dr. Baughman. I cannot tell you how great my breasts (reduced to a size C) and stomach, and waist look (went from size 16 to 12). All along the way, Dr. Baughman was kind, patient, caring, and most importantly...responsive to all my questions. I just cannot say enough about the great work and wonderful person that Dr. Baughman is. He did a great job in minimilizing my scarring which was my biggest concern. I can't wait to go back for my neck procedure! On a side note...Dr. Baughman also provided me with the recommendation of hiring a nurse to take care of me in my home. Her name was Kelly Graytok. I am so grateful for Dr. Baughman considering all my needs even after leaving the hospital. Kelly was fabulous and worth the price to ensure that all the great work Dr. Baughman did was cared for during the first 24 hours to give me the best possible recovery experience. Bottom line, I would highly recommend Dr. Baughman!!!"
- D.W. /
Google /
Jan 15, 2022
Previous
Next
Tummy tuck surgery can be performed on men and women who are frustrated with loose or wrinkly skin in their abdomen. Tummy tuck surgery can be combined with liposuction to remove stubborn pockets of fat for a result that is both toned and slim. A tummy tuck is often combined with other procedures during a lower body lift, mommy makeover, or after weight loss surgery. Women interested in abdominoplasty should be past childbearing to make sure the results are not compromised. To make it easier to maintain your results, you should be at a healthy, stable weight.
An abdominoplasty is usually performed as an outpatient surgery with general anesthesia. During your consultation, Dr. Baughman will explain your surgical plan. He will go over the technique he will use (a full, mini, or extended tummy tuck) and where the incision(s) will be placed. After Dr. Baughman removes the excess skin, he will smooth the tissue and may need to tighten or repair the abdominal muscles. If liposuction is part of your surgical plan, it will be performed before the incision is closed. Your stomach will be cleaned and wrapped in a compression garment before you are taken to the recovery area.
When your abdominoplasty is complete, you will be carefully monitored until you are able to go home with a responsible adult. Standing upright and walking will be a bit painful for a while so you should take it easy for several days as your abdominal muscles and the incision heals. You can generally resume a normal routine in about two weeks. While you will see some improvements right away, your results will continue to improve over the next few months.
Frequently Asked Questions
How much does a tummy tuck cost?
At the time of your consultation, Dr. Baughman will customize your abdominoplasty plan to match your unique concerns and goals before estimating costs. He will be able to better estimate your costs as soon as the type of abdominoplasty is decided, which technique will be used, which anesthesia you will need, and other factors. To ensure you get beautiful results from an experienced plastic and reconstructive surgeon, Ethan Baughman Plastic Surgery makes it easier to afford your tummy tuck by taking several payment methods and giving you information on low-interest financing.
What type of tummy tuck should I get?
You will probably get one of the three most common techniques for abdominoplasty: full, extended, and mini. During your initial consultation, Dr. Baughman will listen to your concerns and goals before performing a physical exam. Then, he can help you decide on the technique that will produce your best results. A full abdominoplasty is better if you would like to fix loose skin in both the lower and upper stomach, whereas a mini abdominoplasty is better for concerns under your belly button, such as a "pooch." The extended technique can address issues in the stomach, plus your upper thighs and hips.
What will my scars look like?
Incisions for your abdominoplasty will vary based on which technique is being used. During all tummy tucks, Dr. Baughman uses the thinnest incisions needed to minimize scarring. He also places incisions in areas that are less visible (through the belly button or in the pubic region) so they can be hidden by underwear or a swimsuit. Following your tummy tuck, it is important to adhere to your scar management instructions so your sutures heal properly and eventually blend into your natural skin.
Can I get pregnant after a tummy tuck?
Although you may get pregnant following an abdominoplasty, it will likely affect your results. Dr. Baughman strongly encourages that you be finished building your family before you get an abdominoplasty. If you do become pregnant following your tummy tuck, another surgery may be done to refresh your stomach.
Can I get a tummy tuck with another surgery?
Several patients get another lift or liposuction with an abdominoplasty to see more dramatic results. At your initial consultation with Dr. Baughman, talk to him about your desires so a personalized surgical plan may be created to match your aesthetic goals. You might combine abdominoplasty with a thighplasty for a lower body lift or other areas for body contouring. If you want to rejuvenate your body after having children or losing a lot of weight, you might be an ideal candidate for after weight loss surgery or a mommy makeover.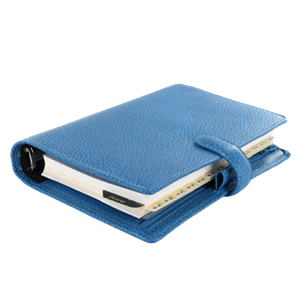 Plan Your Procedure
Average Cost

$7,500

-

$14,000

Recovery Time

2 – 4 Weeks

Average Procedure Time

2 – 5 Hours

Procedure Recovery Location

Inpatient
Contact Us
Pregnancy, aging, or weight loss can result in a sagging stomach with loose and wrinkled skin. No matter how many abdominal exercises you do, loose skin needs to be addressed with a surgical lift so you can show off your taut, toned abs. If you are bothered by the stretched-out skin in your abdominal region, tummy tuck surgery by Dr. Baughman in Westlake Village, CA can help you get the body you dream of. We invite you to contact Ethan Baughman Plastic Surgery for more information.
Related Procedures