After Weight Loss Surgery
Those who undergo major weight loss are usually ecstatic, overcoming a heavy burden. And while losing a significant amount of weight (with or without the aid of bariatric surgery) is an impressive accomplishment, it may not be the end of your weight loss journey. Losing a large amount of weight, particularly in a short amount of time, can lead to loose skin throughout the body that masks your impressive achievement. Plastic and reconstructive surgeon Dr. Ethan Baughman performs after weight loss surgery to remove excess skin throughout the body for men and women in Westlake Village, CA. Also known as post-bariatric body contouring, after weight loss surgery can be a life-changing procedure at Ethan Baughman Plastic Surgery to complete your personal transformation.
Reviews
"Dr Baughman is a very skilled doctor who is able to clearly explain pro's/con's and expected outcomes for full transparency. He was readily available for any questions or concerns as well as ensuring that I was clear on what to expect and experienced no surprises. He was compassionate and kind and, frankly, gave me an outcome better than I had dared to hope for by taking care of me each step of the way. He wants what is best for his patients, and is not afraid to share information to help you make the best decision for yourself and then support your decision. Highly recommend"
- M.H. /
Google /
Dec 11, 2021
"As a fellow physician, I am very picky with my doctors. Over the years I have seen Dr. Baughman's work over the years and he is simply amazing and gifted. He is exceedingly knowledgeable and a perfectionist. His results are bar none, the top of the top. He has amazing skills and expertise. Don't let his younger appearance fool you...You will not be disappointed"
- J.S. /
Yelp /
Nov 23, 2021
"Thanks ethan baughman I'm so glad I choose you as my surgeon . I love my new body my tummy tuck cut is beautiful after one month of my surgery is almost no scar i can't be happier I love my smaller waist and my breast lift I'm a new women and I look better every day thanks for always answering my question. Your The best, thanks for your amazing work ."
- M.A. /
Google /
Nov 21, 2021
"Dr. Baughman is the best. He is easy to get ahold of and I felt like he listened to what I wanted and my concerns. I agonized over the size and style of implant and he was informative and the 3D simulation really helped! I love the results!"
- V.M. /
Google /
Nov 14, 2021
"Of all the good things I could say, I will say my experience with Dr. Baughman was by far the best. From my consultation apt, I knew he was the one for my breast augmentation surgery. I had visited a few others, but at my apt with Dr. Baughman I was amazed by how clear and thorough he explained in detail how the surgery would be. He Is very kind and enthusiastic towards procedures which brings on the good energy. Along with other nurses he works with the day of surgery. It was all the best experience for me. I would do breast augmentation all over again with Dr. Baughman !"
- S.S. /
Google /
Sep 27, 2021
Previous
Next
The best individuals for after weight loss surgery are those who are dealing with loose skin due to a massive weight loss either on their own or with the help of bariatric surgery. If you have loose skin in several areas of your body, after weight loss surgery at Ethan Baughman Plastic Surgery can give you a tighter appearance that accentuates your slimmer form. This excess skin can mask the results of your impressive weight loss while also causing problems, like chaffing, rashes, and skin infections. You should be at or close to your goal before surgery to make it easier to maintain your results. You should also give your skin time to naturally contract after you have lost weight.
After weight loss surgery is typically performed as an inpatient procedure (requiring at least one night under professional care and observation) with general anesthesia. Dr. Baughman will make incisions where needed to remove the excess skin. As much as possible, Dr. Baughman places the incisions where they can be easily concealed or will blend with the natural creases of your body. Once the loose skin is removed, Dr. Baughman will lightly smooth the underlying tissue and muscles before pulling the remaining skin taut and closing the incisions. Many patients choose to have some liposuction along with after weight loss surgery to remove the stubborn pockets of fat for enhanced results.
When you are released from our care, you will need to rest for at least 1 – 2 weeks, depending on the extent of your surgery. The areas of your body that were treated will be placed in compression garments, which will help improve healing and reduce swelling. Before your surgery, Dr. Baughman will go over what you should expect after your surgery, including recovery time, when to schedule follow-up appointments, how long you need to wait before getting back to everyday activities, and how long you need to wait before resuming exercise. He will also discuss scar care management, which is very important to make sure your incisions heal clean and flat so your surgical scars are less visible. After they have recovered, many patients are thrilled with their results and look forward to showing off their hard-earned contours with new clothes while enjoying more activities than they could before.
Frequently Asked Questions
How much does after weight loss surgery cost?
Your cost for after weight loss surgery will be based on what's included in your treatment plan. Once your plan is decided, he can then estimate costs, which will include fees for anesthesia, the facility, care before and after your surgery, and more. To help you concentrate on getting great results from an experienced plastic and reconstructive surgeon, like Dr. Baughman, we take several payments and can help you find low-interest financing.
Can I use insurance to pay for my after weight loss surgery?
Insurance policies, on the whole, won't pay for the costs of elective surgery. Although, policies do vary and may cover you if excess skin is deemed a medical concern. If you are planning to submit a claim to your insurance company, please let Dr. Baughman know in your first appointment. He can give you the necessary paperwork and information to submit to your insurance company.
What will be included in my after weight loss surgery?
Common areas that are corrected in this procedure are the stomach, butt, thighs, arms, breasts, and neck. In your initial consultation, Dr. Baughman will listen to your needs and wants before performing an exam. When this is done, he will give you his suggestions on what needs to be part of your after weight loss surgery.
When should I get my after weight loss surgery?
Once you have lost a significant amount of weight and excess skin is visible, it's a good time to schedule your initial consultation at Ethan Baughman Plastic Surgery. In this consultation, Dr. Baughman will discuss what you should do before your after weight loss surgery and what areas should be part of your custom treatment plan. Before scheduling after weight loss surgery, you need to be at or near a stable weight.
What will my recovery be like after surgery?
The length of your recovery will depend on your surgical plan. If you're getting several areas treated, your recovery will take more time. In your initial consultation, Dr. Baughman will talk to you about what you can expect after surgery and suggestions to make you more comfortable. Appointments for follow-up exams at Ethan Baughman Plastic Surgery should be scheduled so Dr. Baughman can assess your progress.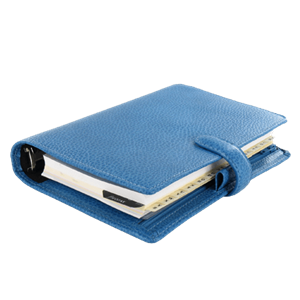 Plan Your Procedure
Average Cost

$14,000

-

$28,000

Recovery Time

4 Weeks

Average Procedure Time

Up to 8 Hours

Procedure Recovery Location

Inpatient
Contact Us
Losing weight is such a tremendous accomplishment, and we are so happy for you if you finally met your personal goal. If loose skin is keeping you from enjoying your new curves, Dr. Baughman invites you to learn more about surgical body contouring with after weight loss surgery. After weight loss surgery could help you to meet and surpass each and every one of the exciting goals you made for yourself. Contact Ethan Baughman Plastic Surgery in Westlake Village, CA to speak with our patient coordinator.
Related Procedures