About Facial Fat Grafting
Nowadays, there are different procedures that refresh the volume and contours of your face; however, facial fat grafting is rising fast in popularity since it provides natural-looking improvements and long-lasting benefits for your skin. Some people have flat cheeks, thin lips, or hollows under their eyes due to genetics while others may notice less volume in these areas as they get older. An autologous fat transfer to the face may be used to increase volume by smoothing fine lines, wrinkles, and folds while adding contours where you want them. Starting with liposuction to remove excess fat from your body, plastic and reconstructive surgeon Dr. Ethan Baughman can carefully inject the purified fat to your face for beautiful, long-lasting results. To get more information about facial fat grafting, contact Ethan Baughman Plastic Surgery in Westlake Village, CA.
Facial Fat Grafting Reviews
"Recently, I've had a second procedure done by Dr. Baughman. The first procedure was a successful breast reduction/lift and the second successful procedure was trunk liposuction with fat grafting to the buttocks (BBL). Dr. Baughman is a very kind, passionate and knowledgeable surgeon. He builds rapport with his patients and guarantees comfort and care pre-op and post-op. I highly recommend Dr. Baughman to many others as my results speaks for itself!"
- M.J. /
Google /
Aug 04, 2020
"It's been a week since my surgery for lipo/bbl and im loving my result! Dr.Baughman did incredible job. He did the perfect amount of fat transfer to my buttocks without it looking crazy and as for my lipo it's healing faster than I expected it to be. It's really building my self confidence when I look in the mirror it may not be fully healed yet but I see it getting better as the days go by. If you're looking to get lipo and bbl he is the go to surgeon!"
- L.R. /
Google /
May 07, 2021
Previous
Next
A fat transfer can help if you want to add volume that looks natural to several areas of your face. Transferring fat to your face may improve wrinkles, such as smile lines, laugh lines, and Crow's feet. A facial fat graft may also minimize the visibility of pitted areas and scars. You can also enhance your cheeks and lips for a fuller appearance. With results similar to an injectable dermal filler, such as Restylane or Juvéderm, a facial fat transfer is a great treatment if you'd like longer-lasting results.
Facial fat transfer is a two-step process that includes liposuction, then grafting. Since only a minimal amount of fat is required, Dr. Baughman usually uses twilight or local anesthesia. To start, Dr. Baughman will use liposuction to extract fat, which may be taken from your flanks, abdomen, or hips. As soon as the fat is removed, it will be processed and then placed in syringes. Dr. Baughman uses different injection angles and techniques to provide ideal immersion rates into your skin, as well as to make sure your results are even. According to your plan, fat will be transferred to your lips, cheeks, and/or beneath your eyes to create volume, as well as to correct wrinkles and facial depressions.
Prior to your procedure, Dr. Baughman will let you know what to expect after the procedure and ways to speed your recovery process. Follow-up appointments need to be made at our Westlake Village, CA office so Dr. Baughman can evaluate your healing and results. Your recovery will be different, depending on the amount of fat that is taken and grafted, but you should plan on taking a couple of weeks to rest and heal. In the first few days, you might feel uncomfortable with swelling and bruising at the area(s) that received liposuction along with the transfer site(s). You might see a little improvement immediately; however, it is going to take a few weeks until you can see your final outcomes. A little bit of fat might be reabsorbed, but with appropriate maintenance, your improvements can last for several years.
Frequently Asked Questions
How much does facial fat grafting cost?
Your cost for a facial fat graft will vary, depending on the amount of volume being transferred. Following a complete examination, Dr. Baughman will decide how much fat is required to achieve your goals and develop a personal plan. After this, he can start to calculate costs, like anesthesia and facility fees. To help make your treatment easier to afford, Ethan Baughman Plastic Surgery takes several payment methods and can help you find low-interest financing.
Should I get a dermal filler or fat transfer?
Both a facial fat graft and an injectable wrinkle filler (for example, Restylane and Juvéderm) may correct the visibility of fine lines and static wrinkles while also restoring facial volume. Although fillers may create wonderful results, a fat graft to the face usually lasts longer and looks more natural. If you need help deciding how much volume you want and in which areas, Dr. Baughman might recommend using wrinkle fillers. As soon as you've decided what you like, Dr. Baughman will schedule a fat graft to your face for longer-lasting results.
Can facial fat grafting be combined with another procedure?
A fat transfer to the face may be performed with another procedure, like a wrinkle relaxer (BOTOX) or a facial treatment. A fat transfer is also a good way to enhance another cosmetic surgery. A fat graft will increase volume to improve the proportions of your face during a facelift. Talk to Dr. Baughman in your consultation about your needs and wants so he can develop a plan with nonsurgical and surgical procedures that reach all your goals.
How long does facial fat grafting take?
The length of time needed for your facial fat graft will depend on the amount of fat being taken, plus the volume required to reach your goals. As soon as your plan is developed in your initial consultation, Dr. Baughman will estimate how long your facial fat graft will take. Dr. Baughman takes his time to carefully place even layers of fat with advanced techniques so your outcomes are beautiful.
Which areas of the face can be improved with fat grafting?
A fat transfer may be used in several areas to increase volume or reduce lines. A fat transfer is great to enhance the cheeks so that the area looks lifted and fuller without surgery. Additionally, transferred fat may also be used to add volume to your lips. You can also use a fat graft to improve the hollow under-eye areas. A fat transfer to your face may also treat scars and wrinkles (marionette lines or brow furrows). Dr. Baughman will develop your unique treatment plan to focus on your needs and aesthetic goals.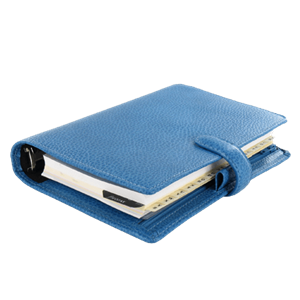 Plan Your Procedure
Average Cost

$4,250

-

$6,000

Recovery Time

2 Weeks

Average Procedure Time

1 – 1.5 Hours

Procedure Recovery Location

Outpatient
Contact Us
A facial fat transfer is a wonderful way to add volume, even out lines, and enhance your gorgeous face. When you desire a more youthful, bright look with a short recovery, we urge you to learn more about facial fat transfers at Ethan Baughman Plastic Surgery. It's an outstanding choice for men and women who want a natural alteration and long-lasting results. Contact our Westlake Village, CA practice at your earliest convenience to set up your appointment with Dr. Baughman for this groundbreaking procedure.
Related Procedures