Weight loss is an impressive accomplishment for anyone. In some cases, people who make it to their ideal weight occasionally require one additional thing to finalize their appearance. Based on the amount of time you had extra weight and how much weight you lost, extra skin can be a problem that conceals your results once you reach your goal. The thighs are specifically an area of trouble for a lot of people. Plastic and reconstructive surgeon Dr. Ethan Baughman offers surgical thigh lifts (also called thighplasty) at his private practice in Westlake Village, CA to excise loose skin from the outer or inner thighs to reveal a firmer, more contoured look. Thigh lift surgery has increased in popularity since it can give natural-looking results for anyone who doesn't want hanging skin on the thighs. Call Ethan Baughman Plastic Surgery today to schedule a consultation to discuss the benefits of this procedure.
Reviews
"Absolutely amazing!! My husband was in a very bad bike accident that left him with a huge hole on the side of his face. We rushed him to the ER where he was blessed to have Dr. Baughman called in to work on him. The level of care my husband received from Dr. Baughman was outstanding and something we haven't seen in a very long time. If you're looking for a plastic surgeon that pays attention to detail, is beyond patient, cares about the entire procedure from beginning to end and is a master of his trade, then I highly recommend you reach out to Dr. Baughman."
- N.C. /
Yelp /
Oct 16, 2020
"Great professional with magic hands and the most up to date treatments. I recommend to locals to check it out in Westlake village."
- T.L. /
Google /
Jun 11, 2020
"Dr. Baughman is an Amazing Doctor! - I am in my 50's and wanted to get a mommy makeover. During the consultation I felt at-ease with Dr. Baughman. He is a caring and personable doctor and informed me of what to expect. The 3D images of what my body would look like helped me to see the outcome, which was very exciting! Just before the surgery a couple of weeks ago I was met with a very friendly staff and a big, warm blanket. So nice!! After the surgery, Dr. Baughman took every measure to make sure I experienced as little discomfort as possible. He did an amazing job on the mommy makeover. I look forward to my next procedure. Thank you so much Dr. Baughman!"
- W. /
RealSelf /
Mar 19, 2020
"I have the privilege of working with Dr. Baughman and would highly recommend him to anyone for numerous things! Not only do I have the privilege of working with him, I've personally had him as a surgeon for a mini tummy tuck, and my results are amazing! He kind, caring, compassionate and a very skilled surgeon. Always listens to what his patients if they have questions or concerns and is always looking out for the best outcome and best care for his patients!"
- M.P. /
Google /
Feb 14, 2020
"Dr.Baughman did my arms and belly and now I have great hour glass figure. He answered every question that I had and was willing to see me for even the littlest things. He is very caring doctor that anyone would be happy with. I am very pleased with my out come. Thank you Dr. Baughman for all your help!"
- L.B. /
Google /
Feb 07, 2020
Previous
Next
If you have loose, hanging skin on your upper thighs, thigh lift surgery can help. Excess skin on your thighs is typically caused by either significant weight loss or natural aging. During your consultation, Dr. Baughman will assess your legs and create a treatment plan to surgically remove loose skin from your inner and/or outer thighs. If needed, Dr. Baughman may recommend combining a thigh lift with liposuction to remove stubborn pockets of fat. This should reveal a smoother, slimmer leg contour that you can confidently show off in shorts and swimsuits.
For thigh lift surgery, general anesthesia is commonly administered. A surgical incision is placed close to the top portion of the leg in the natural fold where the thigh attaches to the torso. The incision typically continues along to the midsection of the thigh. This permits enough space to perform surgical liposuction (if necessary) to eliminate stubborn pockets of fat and to trim the excess skin in the top thigh area. The skin will be stretched upward so it is tight and secured with sutures. In specific patients, an additional incision may be made underneath the butt or in the outer thigh area based on the quantity of skin and tissue being addressed.
Thigh lift surgery takes an average of 2 – 3 hours to perform. After the procedure is done, you will be monitored before you are allowed to go home to begin your recovery. There is typically bruising, discomfort, and swelling during the first few days of recovery. In several days, you should be able to get up and take short walks, which is recommended to improve blood circulation and speed your healing. The full recovery time usually lasts around 6 – 8 weeks. Wound care instructions given by Dr. Baughman will help your surgical incision to heal well. Although patients will have some scarring, the improved contour and shape of your legs can help you raise your self-esteem, and you can show off your thighs with pride.
Frequently Asked Questions
How much does thigh lift surgery cost?
Your cost for a thigh lift will be based on different factors, like facility fees, tests, anesthesia, and others. As soon as Dr. Baughman has developed your custom thigh lift treatment plan during your consultation, he can then estimate your costs. Ethan Baughman Plastic Surgery can help you locate low-interest financing, which can help make your thighplasty more affordable so you are able to concentrate on working with an experienced plastic and reconstructive surgeon, like Dr. Baughman.
Will a thigh lift remove cellulite or stretch marks?
Thigh lift surgery is a great way to slim and improve the appearance of your legs. Since a thigh lift includes tightening the skin and correcting stubborn fat, it can improve the visibility of cellulite and stretch marks on your thighs. If you're interested in addressing stretch marks or cellulite, let Dr. Baughman know in your consultation so he can adjust your treatment plan to fit all of your goals.
How long will my results last?
After your surgery, if you stay healthy with regular exercise and a balanced diet, you should maintain your thigh lift results for many years. Dr. Baughman recommends you be at or near a stable weight prior to thigh lift surgery so it's easy to keep your results. Significant weight changes or pregnancy following your thigh lift can alter your appearance. In your consultation, Dr. Baughman will explain what you can do to make your surgical results last.
Can I combine a thigh lift with other surgeries?
You may consider combining a thigh lift with a butt lift or tummy tuck to create a lower body lift. Thighplasties are also a common part of after weight loss surgery or a mommy makeover. In your initial consultation, talk to Dr. Baughman about your wants and goals so he can develop a comprehensive surgical plan that gives you the best results.
What about a nonsurgical thigh lift?
Although there are nonsurgical options for skin tightening and fat reduction, these can only help with mild improvements. A thighplasty is the best way to correct significant amounts of excess skin and stubborn pockets of fat on your thighs. If you're considering nonsurgical procedures, ask Dr. Baughman to give you more information in your initial consultation. He will discuss the pros and cons of surgical and nonsurgical thigh treatment options, plus his opinion on which would be the best fit with your needs.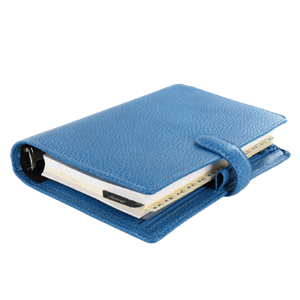 Plan Your Procedure
Average Cost

$7,500

-

$9,250

Recovery Time

2 – 4 Weeks

Average Procedure Time

2 Hours

Procedure Recovery Location

Outpatient
Contact Us
Get Tighter, Toned Thighs
When you notice hanging skin on your inner or outer thighs that creates embarrassment or anxiety, we encourage you to contact Ethan Baughman Plastic Surgery in Westlake Village, CA to find out more about thighplasty. It's common for patients to combine a thigh lift surgery with one or more contouring surgeries, particularly surgeries that correct nearby areas, including stomach surgery or a lift for the lower body based on your individual goals. Schedule your appointment with plastic and reconstructive surgeon Dr. Baughman to get the slimmer look you want.
Related Procedures