About Breast Reduction Surgery
Abnormally large breasts can be uncomfortable, both physically and emotionally. In addition to causing back, neck, and shoulder pain, overdeveloped breasts can lead to unwanted attention. Dr. Ethan Baughman is a plastic and reconstructive surgeon in Westlake Village, CA who helps women get back their confidence and feel more comfortable through surgical reduction of the breasts. This aesthetic surgery at Ethan Baughman Plastic Surgery removes excess breast tissue to bring the chest into proportion with the rest of the body. Breast reduction surgery can also decrease the size of the nipples and areolas, then move them to the correct position on the newly reduced breasts. If needed, a breast lift can be combined with breast reduction surgery to remove any excess skin so the breasts are firm and perky.
If you are burdened with large, heavy breasts that create obstacles in your everyday life, breast reduction surgery may be a life-changing choice. Breast reduction is helpful for women who experience emotional anxiety or find it difficult to live an active life because of the size and weight of their breasts. If you also deal with chronic skin rashes under your breasts or back and neck pain, breast reduction surgery may help. Patients should be at a healthy, stable weight and in good overall health.
Breast Reduction Reviews
"Dr. Baughman is an AMAZING plastic surgeon! I had a breast reduction/lift procedure done by Dr.Baughman in 2017 and the results are everything that I hoped for. I was nervous prior to the surgery because it was my first time ever undergoing surgery. Dr.Baughman was very compassionate, informative, and assured that I was indeed in good hands. After the surgery, Dr.Baughman made sure to keep in touch and was there to answer all of the questions that I had. I am very happy and satisfied with my breast reduction/lift and will definitely recommend Dr.Baughman to anyone who's seeking plastic surgery with outstanding results. I will be back for another procedure very soon! :)"
- M.J. /
Google /
Sep 04, 2019
"I can't speak highly enough for Dr. Baughman and my own personal experience with him, his staff and my results from my breast augmentation. I felt at ease to know if I ever had a question I could contact him directly. Every time I did contact him he responded fast and was always polite and professional. It has only been 6 days and I am EXTREMELY HAPPY with the results thus far!! Dr. Baughman is an extremely proficient surgeon who takes a lot of pride in his work and cares about his patients. I would definitely recommend him! Thank you Dr.Baughman!"
- J.F. /
Google /
Apr 26, 2021
"I'm so happy I chose Dr Baughman for my breast augmentation. Dr Baughman is very caring and thorough, he quickly made me feel at ease. Dr Baughman takes his time to personally call you before and after surgery. He truly cares about his patients. I am very pleased my recovery has been so smooth no pain, I can't wait to see my results. I highly recommend Dr Baughman."
- P.R. /
Google /
Apr 13, 2021
"I had a breast augmentation with Dr Ethan Baughman , he was so kind and always checking in on me if I had any questions before and after surgery. My Procedure was very smooth and my recovery has been very smooth as well. I'm super excited to see my final results, I would definitely recommend Dr Ethan Baughman if your looking for a sergeant who truly cares about his patients."
- P.R. /
Google /
Mar 04, 2021
"I gave 5 star because Dr. Ethan Baughman was very attentive . I got a breast augmentation and the recovery has been very smooth. I would recommend him ."
- M.A. /
Google /
Mar 04, 2021
Previous
Next
Surgical breast reduction is usually an outpatient process and is performed with general anesthesia. The length of surgery depends on various factors, including the technique and incision pattern used, as well as how much reduction is required. Having the nipple-areola complex reduced and moved will also add to your surgical time. For most patients, liposuction is used to remove the needed amount of breast tissue. The remaining tissue will be adjusted so the breasts are smooth and even before the skin is pulled taut and the incision is closed.
Once surgery has been completed, you will be monitored closely in our comfortable recovery facility and then discharged home to begin the healing process. You will be put in a compression bra to reduce swelling, encourage blood circulation, and keep your breasts in place. Depending on the amount of tissue removed, you may see some improvements right away, but it may take a few months to see your final results once your breasts have settled into position and the swelling has subsided. The vast selection of our patients at Ethan Baughman Plastic Surgery say they feel lighter and more comfortable after breast reduction surgery. To maintain your results, you should stay at a healthy, stable weight since significant weight gain may impact your breast size and shape.
Frequently Asked Questions
How much does breast reduction surgery cost?
Your cost for breast reduction surgery can be reviewed with Dr. Baughman in your consultation. Once he has created your treatment plan, it is easier to calculate your costs, including facility fees, anesthesia, and more. Reduction surgery usually leads to a dramatic improvement in all aspects of life, which is why our staff will help you find low-interest financing to make your treatment easy to afford. We will also help you talk to your insurance provider to see if your policy covers some of your expenses.
Will my insurance cover breast reduction?
Your health insurance might pay part of the cost of your surgery if it's considered medically necessary. If you want to use your insurance, talk to Dr. Baughman so he can help with your claim. You should contact your provider to find out if your policy might pay for the surgery and the information they need. Your insurance might need measurements, like your weight, height, body surface area, and body mass index (BMI).
Will my nipples be moved?
Usually, the nipples and areola will be moved up to a higher position during breast reduction surgery. If a significant amount of tissue and skin needs to be removed, your nipple-areola complex may be cut out and moved. Dr. Baughman will select an incision technique so the nipple and areola are easy to move higher. It's also possible to perform an areolatome to reduce the size of the areolas. Your options will be explained in your consultation before Dr. Baughman helps you choose the best plan to meet your goals.
Can I breastfeed after a breast reduction?
Reduction surgery can affect breastfeeding. Although some women can still breastfeed after a surgical reduction, other women cannot. It's difficult to know whether your breast reduction will interfere with breastfeeding. This is why Dr. Baughman suggests that patients be done with breastfeeding before considering breast reduction surgery.
Can my breasts regrow after surgery?
Following reduction surgery, your breasts may get smaller or bigger with dramatic weight changes. This is why it is better to be at a healthy weight prior to your surgery that you can easily maintain. In your consultation, Dr. Baughman will discuss the best ways to prepare for your reduction and what you can do after to help make sure your results last.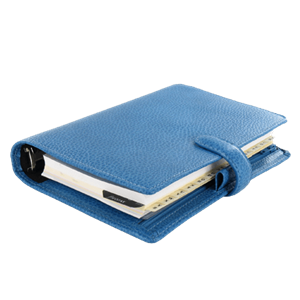 Plan Your Procedure
Average Cost

$7,500

-

$14,000

Recovery Time

1 – 2 Weeks

Average Procedure Time

2 – 4 Hours

Procedure Recovery Location

Outpatient
Contact Us
Smaller Breasts, Larger Life
There's no reason to continue simply accepting the lack of confidence or discomfort that can accompany large breasts. Dr. Baughman has helped so many women regain their body, mind, and spirit for a more engaging life with surgical reduction of the breasts. During your consultation at our superior facility, Dr. Baughman will tailor a surgical plan to fit your needs and goals. Please call our office in Westlake Village, CA to understand more about this life-changing breast reduction surgery.
Related Procedures