A sagging brow may cause others to think you look angry or tired. A browplasty (sometimes known as a forehead lift) surgically corrects a drooping brow to give you a refreshed face by eliminating excess skin while lifting the eyebrows. Dr. Ethan Baughman is a plastic and reconstructive surgeon in Westlake Village, CA who has completed browplasty on patients of all ages to give them a more youthful appearance. If you aren't getting the results you want from injectable wrinkle relaxers and fillers or you want a long-lasting solution to a sagging brow, schedule a consultation at Ethan Baughman Plastic Surgery to learn more about getting a smoother and softer appearance with a brow lift.
Reviews
"I had a mommy makeover with Dr. Baughman about two weeks ago and so far I couldn't be happier. He spent a lot of time talking to me to find out exactly what was important to me, and also used 3D photo modeling to help me see and understand my different options. He did everything possible to make sure I was going to be happy with my results and the process. It was nice to have surgery next-door to his office, making surgery day go smoothly I was back to work 4 days later. Highly recommend!"
- J.S. /
Google /
Oct 27, 2019
"I just had my first hydrafacial experience at Doctor Baughman's office and I'm loving the results!! I really love how my skin feels and looks! I've never had my face glowing that much after a facial. I will definitely be back for another one soon."
- P.C. /
Google /
Oct 11, 2019
"Dr Baughman was my plastic surgeon in St. Louis last year when I received a breast augmentation.  He was very attentive, answered all my questions, and followed up with me after my surgery to make sure I was ok.  I was 38 when I received my breast augmentation.  This is my first major surgery and I was super nervous.  I was completely flat chested and couldn't fit in a double A bra.  Now, I am a 32 DD 5 ft, 120 lbs.  My shoulders are a bit wide, so now I wish I would have gone bigger, but the results from the size I chose is fantastic! (I chose 415 cc R and 345 cc L) I initially wanted a natural look, but I, like most patients, prefers now a larger size.  But this is just my perception, Dr Baughman was great!  I am now able to wear tube tops, I can go bra less and my breasts are really perky.  The scars are minimal, my recovery time wasn't as bad or long as I thought I would be.  I received my surgery on a Wednesday and went back to work on Monday.  I wasn't able to make full turns on the steering wheel while driving for a bit.  And I couldn't do any push ups or arm exercises for at least 4 months and by then I still didn't feel comfortable.  It's been 13 months since my surgery.  Overall, I wouldn't change my experience or have chosen another physician.  Thank you Dr Baughman, you have changed my life for the better and I love my results!!!!!"
- K.S. /
Yelp /
Sep 19, 2019
"Dr. Baughman is an AMAZING plastic surgeon! I had a breast reduction/lift procedure done by Dr.Baughman in 2017 and the results are everything that I hoped for. I was nervous prior to the surgery because it was my first time ever undergoing surgery. Dr.Baughman was very compassionate, informative, and assured that I was indeed in good hands. After the surgery, Dr.Baughman made sure to keep in touch and was there to answer all of the questions that I had. I am very happy and satisfied with my breast reduction/lift and will definitely recommend Dr.Baughman to anyone who's seeking plastic surgery with outstanding results. I will be back for another procedure very soon! :)"
- M.J. /
Google /
Sep 04, 2019
"Great professional that you can trust 100% and expect no pain with amazing results."
- K.H. /
Google /
Sep 03, 2019
Previous
Next
When looking at yourself in a mirror, do you seem angry or tired, see deep wrinkles in between your eyebrows, or are bothered by your sagging brow? As you grow older, skin elasticity diminishes leading to loose, sagging skin throughout your face and body. This loose skin can be particularly problematic in your forehead as the deep wrinkles and folds make your brow look heavy. A surgical brow lift at Ethan Baughman Plastic Surgery can be the ideal aesthetic procedure if you want a smoother, lifted appearance in your forehead and eyebrows. Dr. Baughman will create your personalized brow lift treatment plan that will deliver natural-looking results.
A brow lift is typically performed as an outpatient procedure with the patient under IV sedation or general anesthesia based on the complexity of the procedure. The incision performed in a browplasty is chosen, depending on how much loose skin there is and the patient's hairline. Some of the different techniques that may be used:
Traditional Incision
Also known as an open browplasty incision, this puts the surgical incision behind the hairline at the top of the head. The open incision not only conceals scars, but it also allows a certain amount of lift control throughout the surgery. The open incision is good for those with both frown lines and a sagging brow. The traditional brow lift is the ideal incision for patients who are concerned about a receding hairline.
Trichophytic Incision
The trichophytic incision is made directly against the patient's hairline. A trichophytic incision permits a more dramatic lift in the brow for patients who have a low risk for hairline recession.
Lateral Brow Lift
Also called a temporal browplasty, the lateral method starts the incision within the hairline slightly over the temples. A temporal incision is best for sagging that is visible in the outer brow. A temporal brow lift also helps to treat Crow's feet in the outer corners of the eyes.
Endoscopic Forehead Lift
The endoscopic lift is one of the newer techniques in browplasty surgery. This method makes multiple small incisions beyond the hairline and inserts the endoscope, which is pushed to the eyebrow to release its attached tools. Using the endoscope's camera, the brow tissue is repositioned with stitches to place the brow in a better position.
The recovery period after a brow lift varies in each patient with the majority of swelling and discomfort reported with the traditional method compared to the temporal or endoscopic techniques. In general, patients feel some swelling and bruising in the upper portion of the face around the eyebrows and sometimes near the eyes. Cold compresses can help to reduce inflammation and speed healing. Dr. Baughman recommends you sleep with pillows propped under your head for at least three nights after your brow lift. It is critical to avoid any activities or movement that can put pressure on your face. The typical recovery period from a brow lift is around 2 – 3 weeks. Some results may be seen right away with a refreshed appearance that seems more alert and softer, along with visible improvements in sagging skin and fine lines in the upper portion of the face.
Frequently Asked Questions
How much does a brow lift cost?
It is better to concentrate on finding a skilled surgeon, like Dr. Baughman, who can give you the best results rather than going with the lowest price. Your costs for brow lift surgery will depend on the technique used, anesthesia, facility fees, and more. When your treatment plan is developed during your consultation, cost estimates can be discussed.
Do I need a brow lift or facelift?
Whether you need a facelift or brow lift will depend on your goals and where you have excess skin. You should openly talk about what you want with Dr. Baughman so he can help you choose which treatment is best. Some patients come in wanting a facelift may find they would be better with a brow lift and vice versa. Using his experience, Dr. Baughman will confidently help you decide on your treatment plan to give you your best results.
What about nonsurgical treatments?
You may consider one of the many nonsurgical options, including laser skin tightening and injectables (like Juvéderm and BOTOX), that can provide short-term improvements. However, brow lift surgery is better for longer-lasting results and significant improvements. In your consultation, Dr. Baughman can go over both your nonsurgical and surgical choices to help you decide which is better for your needs.
What technique should I choose?
Dr. Baughman will explain surgical techniques in your consultation so you know the benefits. He will then help you choose the technique that best meets your needs and goals. A few of the factors that might influence your choice are your hairline (factoring in both your current hairline, as well as your risk of developing a receding hairline), the amount of loose skin, and recovery time available.
Will my results look natural?
If you have an experienced plastic and reconstructive surgeon, like Dr. Baughman, your brow lift will appear natural. He will create your treatment plan for your needs and goals to help you appear refreshed, instead of frozen or tight. When performing your brow lift, Dr. Baughman will concentrate on removing loose skin. The remaining tissue and skin will be smoothed so your results don't lift your eyebrows too high or limit your facial expressions.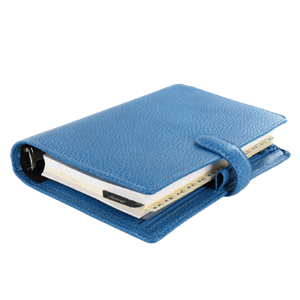 Plan Your Procedure
Average Cost

$4,250

-

$7,500

Recovery Time

10 Days

Average Procedure Time

1 – 2 Weeks

Procedure Recovery Location

Outpatient
Contact Us
Rejuvenate Your Appearance
Do not let your sagging forehead make others wonder if you're sad, mad, angry or tired — schedule an appointment to get more information about brow lift surgery with plastic and reconstructive surgeon Dr. Ethan Baughman in Westlake Village, CA. By correcting your hanging brow, you can revitalize your whole appearance and seem more youthful and refreshed. Dr. Baughman strives for results that look natural. Your browplasty will have your friends and family saying you look more refreshed instead of thinking you had cosmetic surgery. Contact Ethan Baughman Plastic Surgery today.
Related Procedures