While some people only need help in a specific area, like their stomach or upper arms, body contouring surgery can address multiple areas with loose, hanging skin. Typically caused by natural aging or dramatic weight loss, body contouring removes excess skin to reveal a slimmer physique. Plastic and reconstructive surgeon Dr. Ethan Baughman performs custom body contouring surgery, which may include a tummy tuck, breast lift, thigh lift, arm lift, or butt lift, depending on your needs and goals. To learn more about body contouring, schedule a consultation at Ethan Baughman Plastic Surgery in Westlake Village, CA. After listening to your concerns and goals, Dr. Baughman will assess the areas of your body with loose skin before developing your personalized treatment plan.
Reviews
"Dr Baughman help my dear son with surgery on his left wrist after he dislocated in the gym he really take care of my dear son we are very happy with the results on behalf of my family and my son we sincerely thank you and appreciate you thanks for everything"
- R.G. /
Google /
May 02, 2022
"I had a great experience with Dr. B! He's personable & professional. He listened to my goals and took the time to give me a complete overview of my procedure and kept me well-informed throughout the process. Post-op, I feel great and Dr. B has been easy to reach and extremely helpful in recovery. Thankful to be well taken care of."
- B.D. /
Google /
Apr 26, 2022
"Dr. Baughman was a joy to work with! Love the results! So glad he braved the nasty weather in ND!"
- D.J. /
Google /
Apr 04, 2022
"Dr. Baughman did such an amazing job on my breast reduction. He was a travel surgeon at our local hospital where I was scheduled to do my reduction. I was a little nervous, but once I did my own research and meeting with him, I couldn't have asked for a better surgeon to do my procedure. He made me feel so at ease! Dr. Baughman was so kind and patient with all my questions and so professional! I feel so blessed having Dr. Baughman as my doctor and I couldn't recommend him enough! If I ever do any other plastic surgery, I will be flying to CA to see him! 😊 Thanks for the amazing work and making me feel confident again! I can't thank you enough!"
- S. /
Google /
Mar 29, 2022
"I had a breast reduction 6 weeks ago. Even though I had little set back with my healing, Dr. Baughman has been there to answer every question that I have had with my recovery. Very professional and supportive during this process."
- P.J. /
Google /
Mar 18, 2022
Previous
Next
You could be an ideal candidate for body contouring if you have loose skin in multiple areas of your body (for example, your buttocks, breasts, stomach, neck, thighs, or arms). This excess skin may be the result of natural aging or a dramatic weight loss (achieved either on your own or with the assistance of bariatric surgery). You should be at or near a healthy, stable weight; however, if you have pockets of stubborn fat, you may add liposuction in one or more areas to your body contouring surgery.
At your initial visit, Dr. Baughman will devise a surgical plan for you. Depending on the areas you are having treated, body contouring may be an outpatient or inpatient (requiring at least a one-night stay under professional care) surgery. Dr. Baughman will discuss the specifics of your surgery during your consultation. He will tell you where the incisions will be placed to remove the excess skin. As much as possible, Dr. Baughman tries to place incisions where they can either be hidden by undergarments and swimsuits or easily concealed in the natural folds of your body. Once the excess skin is removed, Dr. Baughman will smooth the tissue before pulling the skin tight and closing the incisions.
Depending on your body contouring plan, you may be released the same day as your surgery to begin your recovery at home or you may need to stay under professional care for one or more nights. During your consultation, Dr. Baughman will discuss what you should expect during your recovery, including how long it will be before you can resume light activities, how to care for your incisions, when to come back for follow-up appointments, and more. The treated areas of your body will be placed in compression garments, which will help reduce swelling by stimulating blood circulation. Once the inflammation has subsided and your compression garments are removed, you should be able to see some visible improvements that will improve as you continue to heal.
Frequently Asked Questions
How much does body contouring surgery cost?
Your cost for body contouring surgery will be based on what's included in your personalized treatment plan. During your initial consultation, Dr. Baughman will listen to your goals before performing an assessment. He will then be able to give you suggestions and create your surgical plan. Once your plan is made, Dr. Baughman can estimate costs and discuss your options for payment.
Will insurance pay for my body contouring surgery?
Although most cosmetic surgeries aren't usually covered by insurance, it is possible that body contouring could be eligible for insurance coverage. When excess skin is the cause of medical conditions, like reoccurring infections, you might be able to get reimbursement from your insurance. Coverage varies based on your insurance carrier and individual policy, but if you'd like to submit an insurance claim, tell Dr. Baughman in your initial consultation. A member of our team at Ethan Baughman Plastic Surgery can help you talk to your insurance for maximum coverage.
What will be part of my body contouring surgery?
The procedure in your treatment plan will be decided in your consultation with Dr. Baughman. Your body contouring might be performed in two or more stages based on your general health and how many areas are being treated. Generally, the stages will be grouped by the upper body (arms, breasts, stomach, face, neck) and lower body (thighs, butt, knees, hips). This staging is done to minimize the possibility of complications, like infection and blood loss. This also makes your recovery easier and faster.
Will I have scarring after my surgery?
Since incisions are required, surgical body contouring will leave scars. Many patients discover that when the incisions have fully healed, they no longer worry about scarring since the results are so great. A skilled plastic and reconstructive surgeon, Dr. Baughman makes an effort to hide scarring by making the incisions in less visible areas, like the natural skin folds. Scar care management after surgery is also crucial. Skin creams and ointments might be recommended to improve your healing. In time, your scars will fade and blend into your normal skin.
How long will my body contouring results last?
If you take good care of yourself, the surgical results of body contouring will last for many years. The best way to keep your results is to maintain a steady weight. Dramatic changes in your weight or childbirth after your body contouring surgery can affect your results. Your body will continue to age naturally so you may develop loose skin again after many years.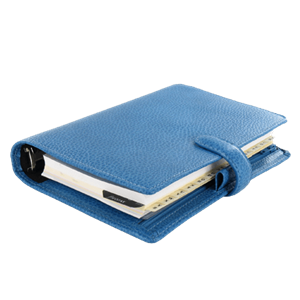 Plan Your Procedure
Average Cost

$2,500

-

$7,500

Recovery Time

1 – 2 Weeks

Average Procedure Time

45 Minutes – 1 Hour

Procedure Recovery Location

Outpatient
Contact Us
If you are burdened by loose skin that's hiding your beautiful shape, learn more about body contouring at Ethan Baughman Plastic Surgery. During your initial consultation at his office in Westlake Village, CA, Dr. Baughman will develop your personalized body contouring surgical plan based on your needs and goals.
Related Procedures