Gynecomastia is a medical condition that causes overdeveloped breast tissue in men, which may resemble female breasts. Many times, gynecomastia is related to an unknown hormonal problem. It may also be caused by certain medications, steroids, weight gain, or it can be hereditary. Men with this condition often feel anxious and worried, most commonly in situations where the chest is exposed, such as at the beach, pool, or at the gym. Plastic and reconstructive surgeon Dr. Ethan Baughman performs surgical breast reduction for men in Westlake Village, CA who suffer from gynecomastia. Male breast reduction surgery has a high success rate and can greatly improve your confidence. To learn more, schedule a consultation at Ethan Baughman Plastic Surgery.
Reviews
"Awesome experience here! Thank you Dr. B!"
- C.W. /
Google /
Jun 26, 2021
"Dr. Baughman performed surgery on my wife and she could not be happier. The process from start to almost completed has been amazing. Dr. Baughman is readily available via phone or text to answer any of my wife's questions. He even drove to our home to drop off a prescription that was forgotten. She cannot recommend enough that you at least give Dr. Baughman a call for review of your treatment before you finalize with anyone else. If 10 stars could be given it would be."
- D.A. /
Google /
Jun 22, 2021
"Dr. Baughman is fantastic! I had been considering the procedure I ultimately had for years, but did not feel confident about doing it until after my consultation with Dr. Baughman. His professional yet easy going demeanor made me feel comfortable right away. He did a great job of helping me determine the look I wanted and I'm very happy with the results. Before and after the surgery, he was and still is accessible to answer any questions or concerns. I would definitely go with Dr. Baughman if I choose to have any other procedures. Highly recommend!"
- K.K. /
Google /
Jun 21, 2021
"I have to say that I have not experienced another doctor that has ever gone above and beyond like Dr. Baughman has. I had a mommy makeover and every step of the way he was available day and night to answer my questions and any concerns prior to and after surgery. I had a few challenges healing after my surgery and he has worked with me day over day to find out the best course of treatment and to make sure we stay on track. Hands down best care I've ever had."
- J.C. /
Google /
Jun 11, 2021
"I had the pleasure to have chosen him for my mommy makeover. I was very picky and questioned everything after surgery. I must say he won me over right away. He answered all my questions and listened to my concerns no matter how foolish they seemed and never made me feel uncomfortable for asking. He took his time to explain everything in a way I could understand it. I communicated by text with him in case I had concerns before my appointments. HE ALWAYS TEXT BACK! How awesome is that! I can't imagine going to someone who just takes your money and is done with you! Its happening to so many girls going outside the country and they are left all alone with no support from them. Save up if you have to and go to him! His with you 100% of the way! I would go to him again except he won't be practicing here anymore. It would of been nice to see his face too, ( I hear he has a nice smile ) but he always wore his mask. I can't wait to see my end results I'm sure they will be just what I wanted. Thank you Dr. Boughman!"
- A.C. /
Google /
Jun 03, 2021
Previous
Next
Male breast reduction treatment is reserved for men with overdeveloped breasts that cannot be treated through medications or diet. If you feel anxiety or are bothered by the size and shape of your chest (but you're healthy and at a good weight), you could possibly benefit from male breast reduction surgery by Dr. Baughman at Ethan Baughman Plastic Surgery. Adolescent teens may also attain positive results from gynecomastia treatment; however, an additional procedure may be needed later as an adult if excess breast tissue continues to develop. In your initial consultation with Dr. Baughman, he will determine if you have gynecomastia and if you would benefit from male breast reduction surgery.
While you are under general anesthesia, Dr. Baughman will use liposuction to remove excess fat and breast tissue from the chest. Afterward, any lax skin will be carefully trimmed away to produce a taut look. If needed, the nipple-areola complex can be reduced and/or moved to a higher position. Before closing the incisions, Dr. Baughman will ensure the chest is smooth and even.
After gynecomastia surgery, the chest will be supported with a compression bandage to help reduce swelling, bleeding, and bruising. For complex cases where a more intricate approach was used, a small tube for draining may be properly positioned to help with fluid. The outcomes following this procedure are almost immediately visible and most men are extremely excited with the improvements. When your recovery is complete, you may get medical clearance from Dr. Baughman to incorporate exercise and weight training, which will help accentuate your results.
Frequently Asked Questions
How much does male breast reduction cost?
Excessive male breast tissue (gynecomastia) is a medical problem that is best handled by an experienced surgeon. For this reason, Dr. Baughman suggests you focus on how to get your best results rather than costs. To make male breast reduction surgery fit your budget, Ethan Baughman Plastic Surgery takes several payment methods, and we can also help you locate low-interest financing. While surgery for gynecomastia is generally not covered by insurance, it's worth contacting your insurer to check.
What causes gynecomastia?
Gynecomastia develops in men when there is an imbalance in the hormones. In most cases, gynecomastia is connected to the use of androgens and anabolic steroids. Gynecomastia might also be triggered by some medical conditions (hyperthyroidism, hypogonadism, and tumors), plus some medications (highly active antiretroviral therapy for AIDS, chemotherapy, and anti-anxiety medications).
How can I tell if I have gynecomastia?
Gynecomastia occurs in men when there is an overgrowth of breast tissue in the chest, which can cause pain, swelling, and tenderness. Some patients might have pseudogynecomastia (false gynecomastia) so Dr. Baughman suggests patients try to lose weight by following an exercise plan and a healthy diet before considering surgery. If you have excess breast tissue when you are at a healthy weight, Dr. Baughman will perform a physical exam and order diagnostic tests. This might include a mammogram, blood tests, or a biopsy to look for other causes, like an infection of the breast tissue (mastitis) or cancer.
Can gynecomastia be treated with exercise or pills?
Male breast reduction surgery is the most effective treatment for gynecomastia. Currently, the FDA (Food and Drug Administration) hasn't approved any medications for the treatment of gynecomastia. Although they aren't approved for gynecomastia, a few breast cancer medications (Raloxifene or Tamoxifen) might give you minimal improvements. Upper body weight training to increase the pectoral muscles will not reduce the excess breast tissue and could even make the breasts look bigger.
Will this fix puffy or pointy nipples?
Puffy or pointy nipples may be caused by glandular gynecomastia. If you are concerned about this, be sure to tell Dr. Baughman at your consultation. He will personalize your surgical plan to select the best incision pattern and technique to improve your nipples. Oversized areolas may also be corrected in surgery for gynecomastia. It is crucial to be honest with Dr. Baughman about all your concerns and wants during your initial consultation so he can make sure you get the results you want.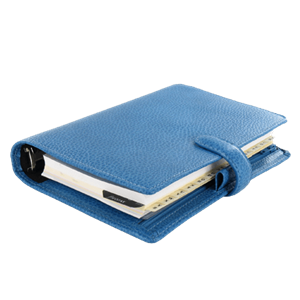 Plan Your Procedure
Average Cost

$4,250

-

$7,500

Recovery Time

1 Week

Average Procedure Time

1 – 2 Hours

Procedure Recovery Location

Outpatient
Contact Us
Restore your Masculine Chest
If you are frustrated with the side effects of male breast enlargement (gynecomastia), we invite you to call our office and schedule a private consultation with Dr. Baughman to learn about our male breast reduction procedure at Ethan Baughman Plastic Surgery. Once you've had treatment for gynecomastia (male breast enlargement), you won't have to keep hiding your chest when you go to the gym and beach. Dr. Baughman and his team have assisted so many Westlake Village, CA men restore their confidence through male breast reduction surgery.
Related Procedures