A popular plastic surgery in Southern California, rhinoplasty is an aesthetic treatment used to change the shape and size of the nose. In some cases, a rhinoplasty may improve breathing problems in addition to improving the appearance of the nose. Dr. Ethan Baughman is an experienced plastic and reconstructive surgeon who performs rhinoplasty surgery for his patients in Westlake Village, CA with amazing results. Depending on your specific needs and goals, your rhinoplasty may consist of minor or larger changes, but your results will be impressively dramatic. Cosmetic nose surgery at Ethan Baughman Plastic Surgery can be performed to make your nose smaller, larger, smoother, symmetrical, or to remove a bump. Read on to get more information on rhinoplasty before you contact our superior practice to schedule an appointment for a consultation.
Reviews
"Absolutely amazing!! My husband was in a very bad bike accident that left him with a huge hole on the side of his face. We rushed him to the ER where he was blessed to have Dr. Baughman called in to work on him. The level of care my husband received from Dr. Baughman was outstanding and something we haven't seen in a very long time. If you're looking for a plastic surgeon that pays attention to detail, is beyond patient, cares about the entire procedure from beginning to end and is a master of his trade, then I highly recommend you reach out to Dr. Baughman."
- N.C. /
Yelp /
Oct 16, 2020
"Great professional with magic hands and the most up to date treatments. I recommend to locals to check it out in Westlake village."
- T.L. /
Google /
Jun 11, 2020
"Dr. Baughman is an Amazing Doctor! - I am in my 50's and wanted to get a mommy makeover. During the consultation I felt at-ease with Dr. Baughman. He is a caring and personable doctor and informed me of what to expect. The 3D images of what my body would look like helped me to see the outcome, which was very exciting! Just before the surgery a couple of weeks ago I was met with a very friendly staff and a big, warm blanket. So nice!! After the surgery, Dr. Baughman took every measure to make sure I experienced as little discomfort as possible. He did an amazing job on the mommy makeover. I look forward to my next procedure. Thank you so much Dr. Baughman!"
- W. /
RealSelf /
Mar 19, 2020
"I have the privilege of working with Dr. Baughman and would highly recommend him to anyone for numerous things! Not only do I have the privilege of working with him, I've personally had him as a surgeon for a mini tummy tuck, and my results are amazing! He kind, caring, compassionate and a very skilled surgeon. Always listens to what his patients if they have questions or concerns and is always looking out for the best outcome and best care for his patients!"
- M.P. /
Google /
Feb 14, 2020
"Dr.Baughman did my arms and belly and now I have great hour glass figure. He answered every question that I had and was willing to see me for even the littlest things. He is very caring doctor that anyone would be happy with. I am very pleased with my out come. Thank you Dr. Baughman for all your help!"
- L.B. /
Google /
Feb 07, 2020
Previous
Next
Adults and teenagers over 16 years of age are candidates for cosmetic nose surgery once their facial growth is complete. During your consultation, Dr. Baughman will ask about your specific aesthetic and/or functional concerns to help him determine if you are a good candidate for rhinoplasty. Many patients feel their nose is too big or too small for their face. Other common concerns include a nose that is crooked, out of alignment, a nasal hump, or drooping tip. If you are a candidate, Dr. Baughman can develop your personalized treatment plan to adjust the size, shape, and symmetry of your nose, which can bring your entire face into balance.
Nose surgery is typically performed under sedation or general anesthesia as an outpatient procedure. Rhinoplasty can be performed with different surgical methods, depending on your specific case. Dr. Baughman performs rhinoplasty using either an open or closed (endonasal) approach. He will manipulate the bone, cartilage, and tissue as needed to achieve your aesthetic goals while carefully maintaining or improving the air passages.
Upon completion of your cosmetic nose surgery, you will rest comfortably in the recovery room before you are released to recover at home. The nose and the surrounding area will be swollen, bruised, and sore for the first few days. Using cold compresses and anti-inflammatory medications can assist with these effects. Your follow-up with Dr. Baughman will be scheduled 1 – 2 days after surgery so he can assess your healing. It takes around 2 – 4 weeks to look normal following nose surgery. During this time, strenuous activities should be avoided.
Frequently Asked Questions
How much does rhinoplasty cost?
The cost of rhinoplasty varies based on what technique is used and how complex your procedure is. Before estimating costs, Dr. Baughman will listen to your concerns and goals to help develop your custom treatment plan. When this is done, he can discuss costs for the facility, anesthesia, and more. For your best results, it's important to focus on selecting an experienced surgeon, like Dr. Baughman, instead of the lowest cost. To help make your surgery easy to afford, Ethan Baughman Plastic Surgery accepts several payment methods and our office can help you find low-interest financing.
Will my insurance cover functional nose surgery?
Although rhinoplasty for cosmetic reasons is not paid by insurance, functional rhinoplasty that is medically necessary to improve your breathing may be covered. If you may be applying for reimbursement from your insurance, please tell Dr. Baughman in your consultation. We can help you submit any needed information and paperwork to your insurance to process your claim.
Are there nonsurgical options to change my nose?
If you want to smooth lumps and bumps on your nose, a wrinkle filler (like Restylane or Juvéderm) might be an option. A filler can temporarily improve minor imperfections, which might help you decide to get a rhinoplasty. Nose surgery is better for larger changes, long-lasting results, and to adjust the internal structure for better function. At your consultation, Dr. Baughman can tell you more about nonsurgical nose reshaping.
What about ethnic rhinoplasty?
Ethnic rhinoplasty is about improving the nose while still keeping your cultural identity. This is often a concern if you are African-American, Asian, or Middle Eastern. In your consultation with Dr. Baughman, you can talk about what you want to keep and what you want to change. This will allow him to personalize your treatment plan to give you your best results.
Can I combine nose surgery with other facial surgeries?
Some patients think about combining rhinoplasty with another procedure, like chin augmentation. Having multiple surgeries for a dramatic result can be discussed during your consultation with Dr. Baughman. Once he understands your goals, he can help you choose which procedures should be in your custom plan. Rhinoplasty can help your whole face appear more balanced so you may want to wait to see your results before getting another procedure.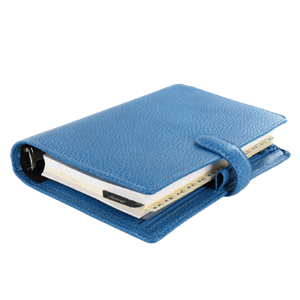 Plan Your Procedure
Average Cost

$4,250

-

$7,500

Recovery Time

7 – 10 Days

Average Procedure Time

1 – 2 Weeks

Procedure Recovery Location

Outpatient
Contact Us
If you're dissatisfied with the size and shape of your nose or if you suffer from breathing problems, nose reshaping surgery may help. Rhinoplasty is a popular cosmetic procedure with very high success rates. Plastic and reconstructive surgeon Dr. Baughman aims to improve your nose so your entire face appears more attractive and proportionate. Even minor adjustments can lead to an impressive difference. We encourage you to get in touch with Ethan Baughman Plastic Surgery in Westlake Village, CA to schedule an appointment.
Related Procedures