To diminish the effects of aging by relaxing dynamic facial wrinkles, Ethan Baughman Plastic Surgery in Westlake Village, CA is pleased to offer BOTOX. This facial rejuvenation treatment offers amazing results and is popular among both women and men. This injectable can make a dramatic improvement to dynamic wrinkles, which are the result of expressions and repetitive movement in the facial muscles. When you're young, these lines fade quickly when your face relaxes; however, as you get older, these lines stay longer and get deeper. BOTOX is a muscle relaxer made from a purified strain of type A botulinum toxin that temporarily freezes the movements of the underlying tissue and muscle to smooth the overlying skin. Plastic and reconstructive surgeon Dr. Ethan Baughman often uses BOTOX to treat dynamic wrinkles, like the two lines between the eyebrows, Crow's feet in the corners of the eyes, and furrows on the forehead. To learn more about BOTOX and decide if it's right for you, schedule a consultation at Ethan Baughman Plastic Surgery in Westlake Village, CA.
BOTOX® Reviews
"I went to Dr. Baughman's office in Westlake Village for Botox (frown lines) and to try out Juvederm filler. He used a 3D camera to help me decide where I wanted to use the filler, and I was really pleased with the result. After he reviewed the 3D simulation with me, I chose to add a little filler to my lips and my chin. He explained his technique for injecting lips so there is only one injection on each side to minimize swelling and avoid looking "overdone". Overall it's a very nice office with a knowledgeable and friendly plastic surgeon doing the consults and procedures. Nice new option in the area!"
- C.B. /
Google /
Aug 21, 2019
"I trust Dr. B for all my non-surgical skin care needs. I highly recommend him for his bedside manner and professionalism! Glowing review from me just like my skin will be after his help :)"
- B.B. /
Google /
Jul 09, 2021
Previous
Next
BOTOX injections may be a good option if you want to soften the look of dynamic facial wrinkles without surgery. You may be concerned about deep forehead furrows or etched frown lines between your brows. It is also a solution if you have Crow's feet in the outer corners of your eyes. BOTOX can also be used as a preventive treatment in younger patients who are just starting to see lines on their face. During your consultation, Dr. Baughman will assess your lines, wrinkles, and skin laxity to help you decide whether you are a good candidate for BOTOX.
BOTOX injectable treatments are available as an outpatient procedure at Ethan Baughman Plastic Surgery. If it is your first time to visit our office in Westlake Village, CA to get BOTOX, your treatment is usually performed the same day as your initial consultation with Dr. Baughman. You will be asked to make different expressions using your upper face, like frowning, squinting, smiling, etc., to help Dr. Baughman plan where the injections will be placed. Your face will be prepared and BOTOX will be injected under the skin using a fine needle, followed by a cool compress to help reduce swelling, bruising, and discomfort. You can ask for a numbing cream to help make the procedure more comfortable, but it usually is not needed. BOTOX treatments typically take around 10 – 15 minutes, after which you may get back to your usual day.
Following the BOTOX injection, you are allowed to return to your daily schedule, although strenuous activities, like exercise, should be postponed for at least one day. You should try to sleep with your head propped up for at least one night and avoid touching your face, which can accidentally spread the BOTOX to other areas. The injected sections of your face may be slightly bruised, swollen, or red for a couple of days, but you should not have any serious or long-lasting side effects. In the majority of cases, it usually takes around one week before the final results of BOTOX become visible. The results generally last 3 – 4 months. You can talk to your BOTOX injector about when to make a follow-up appointment at Ethan Baughman Plastic Surgery to refresh your results.
Frequently Asked Questions
How much does BOTOX cost?
The total cost for BOTOX injections will be based on the amount of product that is needed. This varies to fit your unique goals. In your consultation, Dr. Baughman will form your custom treatment plan and then he can discuss cost estimates. BOTOX produces wonderful results when injected by an experienced plastic and reconstructive surgeon, like Dr. Baughman. However, it can be dangerous if performed by someone who doesn't have the experience, which is why you should avoid any place that is advertising discounted or off-brand injections.
How long will my results last?
Improvements from BOTOX may be visible for as long as four months. Usually, patients schedule a visit three times a year to sustain their results; however, you can come back earlier. If you're using BOTOX as a preventive measure, you can schedule visits further apart. After hearing your concerns and forming your BOTOX plan, Dr. Baughman will be able to tell you when you should schedule your next visit.
What's the difference between wrinkle relaxers and fillers?
Injectable wrinkle relaxers (including BOTOX) and injectable wrinkle fillers (including Restylane and Juvéderm) are both procedures that improve the appearance of wrinkles and correct fine lines. BOTOX works by relaxing overused muscles in your face that create wrinkles, including frown lines (which appear between your eyebrows), Crow's feet (which appear in the outer edges of your eyes), smile lines, and forehead wrinkles. Dermal fillers increase volume below the skin to correct depressions and improve fine lines throughout your face. Based on your goals, Dr. Baughman may suggest BOTOX, fillers, or a "liquid facelift," which combines both.
Is BOTOX safe?
As long as it is applied correctly, BOTOX should not cause serious complications. However, it's important to choose someone with experience and training in injecting BOTOX, like Dr. Baughman. Overinjecting BOTOX may give you bad results. An experienced injector will apply the right dose to safely relax the muscles causing the unwanted wrinkles to smooth out without affecting nearby muscles. Quickly becoming one of the most requested cosmetic treatments, BOTOX is considered safe and has earned approval from the FDA (Food and Drug Administration). Along with its cosmetic uses, BOTOX can also be used as a treatment for medical issues, including excessive sweating, facial spasms, migraines, and uncontrollable blinking.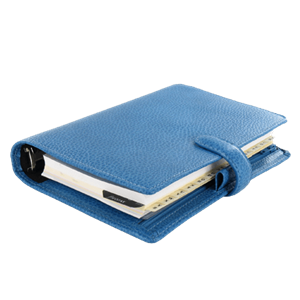 Plan Your Procedure
Average Cost

$300

-

$500

Recovery Time

No Downtime

Average Procedure Time

30 Minutes

Procedure Recovery Location

Outpatient
Contact Us
With BOTOX, you can smile, laugh, frown, and make any face you want without worrying about lines and wrinkles. To smooth out lines throughout the face, we invite you to schedule a consultative appointment with plastic and reconstructive surgeon Dr. Baughman in Westlake Village, CA to discover more about this revolutionary nonsurgical relaxer for wrinkles.
Related Procedures