About Breast Lift Surgery
Mastopexy (known as a breast lift) is a body contouring procedure that reshapes the breasts by trimming away loose skin and surgically tightening the leftover tissue to result in a firmer, more youthful look. This body contouring surgery is performed for women who have lost breast firmness, size, and shape due to pregnancy, weight loss, or aging. Outstanding advancements in mastopexy techniques have made this treatment so effective and successful that new statistics by the ASPS (American Society of Plastic Surgeons) reveal nearly a 70% increase in demand since 2000. Dr. Ethan Baughman, a plastic and reconstructive surgeon, performs this procedure at his private practice in Westlake Village, CA.
You may come to Ethan Baughman Plastic Surgery wanting breast augmentation using implants, but after a private assessment, you may discover that breast lift surgery is what you need. Breasts that have lost elasticity most often need a skin removal and tightening surgery to reduce skin looseness and bring the breasts to a perkier position. If you have nipples that droop downward and your breasts sag significantly below the crease line, a lift surgery can dramatically help your appearance. To be a good candidate for a breast lift or another plastic surgery, you need to be in good health and at a good weight.
Breast Lift Reviews
"Thanks ethan baughman I'm so glad I choose you as my surgeon . I love my new body my tummy tuck cut is beautiful after one month of my surgery is almost no scar i can't be happier I love my smaller waist and my breast lift I'm a new women and I look better every day thanks for always answering my question. Your The best, thanks for your amazing work ."
- M.A. /
Google /
Nov 21, 2021
"Dr. Baughman was referred to me by a friend who is a nurse Practitioner. I followed his Instagram for months before going to see him. I had a complete Mommy make over done by him. Tummy Tuck, muscle repair, breast lift, with small implants, and lipo to the flanks. I had a large tumor removed from my breast in 2015 and as a result I was lopsided and had a hole in my breast. Dr. Baughman was able to even out my breasts and give them a round and natural appearance. I have given birth to 5 children and it showed, after my tummy tuck, muscle repair and lipo. I've had to buy all new clothes nothing fits! I don't have a roll when I sit down, I no longer get asked if I'm expecting another baby!! I've been bikini shopping for the first time in my life!! Dr. Baughman was always a text away and very responsive to any questions and concerns, he has been there to help me through all of the healing bumps in the road! My body is still healing and things are still changing but everyday I get more and more amazed with my results!!"
- J.A. /
Yelp /
Mar 14, 2022
"Thanks ethan baughman I'm so glad I choose you as my surgeon . I love my new body my tummy tuck cut is beautiful after one month of my surgery is almost no scar i can't be happier I love my smaller waist and my breast lift I'm a new women and I look better every day thanks for always answering my question. Your The best, thanks for your amazing work ."
- M.A. /
Google /
Nov 19, 2021
"Dr. Baughman was a joy to work with! Love the results! So glad he braved the nasty weather in ND!"
- D.J. /
Google /
Apr 04, 2022
"I am now 4 months out from having a breast reduction and lift along with lipo on my stomach and lift. I could not be happier with the results! I tried losing weight and toning by going to a fitness camp and then working with a personal trainer...but losing only 1 pound made me realize sometimes as we get older, we need help from other sources to give us that leg up. I am a 56 year old woman and I regret not doing it sooner! But then again, maybe not because I don't know if I would have had the option of Dr. Baughman. I cannot tell you how great my breasts (reduced to a size C) and stomach, and waist look (went from size 16 to 12). All along the way, Dr. Baughman was kind, patient, caring, and most importantly...responsive to all my questions. I just cannot say enough about the great work and wonderful person that Dr. Baughman is. He did a great job in minimilizing my scarring which was my biggest concern. I can't wait to go back for my neck procedure! On a side note...Dr. Baughman also provided me with the recommendation of hiring a nurse to take care of me in my home. Her name was Kelly Graytok. I am so grateful for Dr. Baughman considering all my needs even after leaving the hospital. Kelly was fabulous and worth the price to ensure that all the great work Dr. Baughman did was cared for during the first 24 hours to give me the best possible recovery experience. Bottom line, I would highly recommend Dr. Baughman!!!"
- D.W. /
Google /
Jan 15, 2022
Previous
Next
A breast lift is performed while the patient is under general anesthesia at an accredited surgical facility. The duration of this treatment is dependent on the nature of breast size and sagging. The inverted-T (known as an anchor) and the straight line vertical incisions are the most used methods. The incision is made and any loose, excess skin is removed. The breast tissue is moved higher and the remaining skin is pulled taut before the incision is closed. In most situations, the size of the areola is reconstructed and reduced to fit with the new placement and shape of the breast.
Dr. Baughman or a member of his team will provide in-depth, home treatment care instructions to help with your healing process. You will wear a compression bra to reduce swelling and promote healing for at least one week. While you may be able to see some improvements right away, it will take some time before your final results are visible. Your breasts should feel lighter and firmer with a rejuvenated appearance.
Frequently Asked Questions
How much does a breast lift cost?
During your initial appointment, Dr. Baughman will pay attention to your wants and goals before creating your personal treatment plan. Following that, he can estimate your price. When done well, a breast lift will significantly enhance your physical appearance so it is important to concentrate on having a skilled surgeon with years of training, like Dr. Baughman, rather than prices. To help make surgery affordable, Ethan Baughman Plastic Surgery can help you find low-interest financing.
Do I need a breast lift or breast implants?
Whether you should have a breast lift, implants, or both depends on your specific goals. Oftentimes, a breast lift will enhance the form and fullness of your breasts with no need for implants. Dr. Baughman will evaluate your physical condition and also listen to your goals at your consultation, then help you decide whether you would benefit from implants, a lift, or an augmentation plus a lift.
Will my nipples be moved?
Generally, the nipple-areola complex will be moved during a breast lift. If your areolas are excessively large or stretched, then Dr. Baughman can incorporate an areola reduction in your surgery. This may be discussed during your appointment so he can choose the ideal incision pattern to use in your breast lift.
How long will my results last?
With good care following surgery, your results can last for several years. Your breasts will still age normally, which means you could start to see loose and sagging skin in time. Factors, such as significant weight loss or gain, can change your results; therefore, it is best to stay at a steady weight following your breast lift. Pregnancy or breastfeeding following a breast lift may also alter your results, which is why Dr. Baughman suggests patients wait until they are done having kids to get a breast lift.
Can a breast lift fix asymmetry?
A lift may improve asymmetry in your breasts if they're different in size, firmness, or level of sagging. Dr. Baughman will evaluate the appearance and condition of your breasts in your consultation and talk about how a lift will be able to help. During your lift surgery, he can adjust the tissue so your breasts are equal in position and size.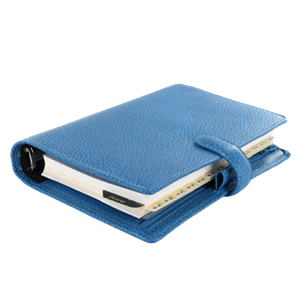 Plan Your Procedure
Average Cost

$8,300

-

$15,100

Recovery Time

1 – 2 Weeks

Average Procedure Time

1.5 – 3.5 Hours

Procedure Recovery Location

Outpatient
Contact Us
Related Procedures
Healthier-Looking Breasts
Surgical breast lifts have transformed the lives of many women in Westlake Village, CA. If you have hanging, sagging breasts that interfere with your daily activities or stop you from sporting the clothing styles you desire, a mastopexy at Ethan Baughman Plastic Surgery may be the answer to your problems. When you have your initial consultation, a thorough breast assessment will be performed by Dr. Baughman so he can customize a treatment plan that addresses all your needs and wants.