About Breast Lift Surgery
Mastopexy (known as a breast lift) is a body contouring procedure that reshapes the breasts by trimming away loose skin and surgically tightening the leftover tissue to result in a firmer, more youthful look. This body contouring surgery is performed for women who have lost breast firmness, size, and shape due to pregnancy, weight loss, or aging. Outstanding advancements in mastopexy techniques have made this treatment so effective and successful that new statistics by the ASPS (American Society of Plastic Surgeons) reveal nearly a 70% increase in demand since 2000. Dr. Ethan Baughman, a plastic and reconstructive surgeon, performs this procedure at his private practice in Westlake Village, CA.
You may come to Ethan Baughman Plastic Surgery wanting breast augmentation using implants, but after a private assessment, you may discover that breast lift surgery is what you need. Breasts that have lost elasticity most often need a skin removal and tightening surgery to reduce skin looseness and bring the breasts to a perkier position. If you have nipples that droop downward and your breasts sag significantly below the crease line, a lift surgery can dramatically help your appearance. To be a good candidate for a breast lift or another plastic surgery, you need to be in good health and at a good weight.
Reviews
"Absolutely amazing!! My husband was in a very bad bike accident that left him with a huge hole on the side of his face. We rushed him to the ER where he was blessed to have Dr. Baughman called in to work on him. The level of care my husband received from Dr. Baughman was outstanding and something we haven't seen in a very long time. If you're looking for a plastic surgeon that pays attention to detail, is beyond patient, cares about the entire procedure from beginning to end and is a master of his trade, then I highly recommend you reach out to Dr. Baughman."
- N.C. /
Yelp /
Oct 16, 2020
"Great professional with magic hands and the most up to date treatments. I recommend to locals to check it out in Westlake village."
- T.L. /
Google /
Jun 11, 2020
"Dr. Baughman is an Amazing Doctor! - I am in my 50's and wanted to get a mommy makeover. During the consultation I felt at-ease with Dr. Baughman. He is a caring and personable doctor and informed me of what to expect. The 3D images of what my body would look like helped me to see the outcome, which was very exciting! Just before the surgery a couple of weeks ago I was met with a very friendly staff and a big, warm blanket. So nice!! After the surgery, Dr. Baughman took every measure to make sure I experienced as little discomfort as possible. He did an amazing job on the mommy makeover. I look forward to my next procedure. Thank you so much Dr. Baughman!"
- W. /
RealSelf /
Mar 19, 2020
"I have the privilege of working with Dr. Baughman and would highly recommend him to anyone for numerous things! Not only do I have the privilege of working with him, I've personally had him as a surgeon for a mini tummy tuck, and my results are amazing! He kind, caring, compassionate and a very skilled surgeon. Always listens to what his patients if they have questions or concerns and is always looking out for the best outcome and best care for his patients!"
- M.P. /
Google /
Feb 14, 2020
"Dr.Baughman did my arms and belly and now I have great hour glass figure. He answered every question that I had and was willing to see me for even the littlest things. He is very caring doctor that anyone would be happy with. I am very pleased with my out come. Thank you Dr. Baughman for all your help!"
- L.B. /
Google /
Feb 07, 2020
Previous
Next
A breast lift is performed while the patient is under general anesthesia at an accredited surgical facility. The duration of this treatment is dependent on the nature of breast size and sagging. The inverted-T (known as an anchor) and the straight line vertical incisions are the most used methods. The incision is made and any loose, excess skin is removed. The breast tissue is moved higher and the remaining skin is pulled taut before the incision is closed. In most situations, the size of the areola is reconstructed and reduced to fit with the new placement and shape of the breast.
Dr. Baughman or a member of his team will provide in-depth, home treatment care instructions to help with your healing process. You will wear a compression bra to reduce swelling and promote healing for at least one week. While you may be able to see some improvements right away, it will take some time before your final results are visible. Your breasts should feel lighter and firmer with a rejuvenated appearance.
Frequently Asked Questions
How much does a breast lift cost?
During your initial appointment, Dr. Baughman will pay attention to your wants and goals before creating your personal treatment plan. Following that, he can estimate your price. When done well, a breast lift will significantly enhance your physical appearance so it is important to concentrate on having a skilled surgeon with years of training, like Dr. Baughman, rather than prices. To help make surgery affordable, Ethan Baughman Plastic Surgery can help you find low-interest financing.
Do I need a breast lift or breast implants?
Whether you should have a breast lift, implants, or both depends on your specific goals. Oftentimes, a breast lift will enhance the form and fullness of your breasts with no need for implants. Dr. Baughman will evaluate your physical condition and also listen to your goals at your consultation, then help you decide whether you would benefit from implants, a lift, or an augmentation plus a lift.
Will my nipples be moved?
Generally, the nipple-areola complex will be moved during a breast lift. If your areolas are excessively large or stretched, then Dr. Baughman can incorporate an areola reduction in your surgery. This may be discussed during your appointment so he can choose the ideal incision pattern to use in your breast lift.
How long will my results last?
With good care following surgery, your results can last for several years. Your breasts will still age normally, which means you could start to see loose and sagging skin in time. Factors, such as significant weight loss or gain, can change your results; therefore, it is best to stay at a steady weight following your breast lift. Pregnancy or breastfeeding following a breast lift may also alter your results, which is why Dr. Baughman suggests patients wait until they are done having kids to get a breast lift.
Can a breast lift fix asymmetry?
A lift may improve asymmetry in your breasts if they're different in size, firmness, or level of sagging. Dr. Baughman will evaluate the appearance and condition of your breasts in your consultation and talk about how a lift will be able to help. During your lift surgery, he can adjust the tissue so your breasts are equal in position and size.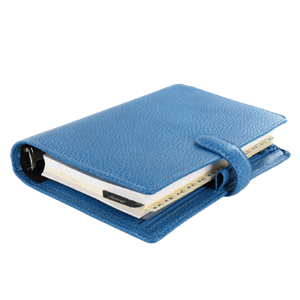 Plan Your Procedure
Average Cost

$8,300

-

$15,100

Recovery Time

1 – 2 Weeks

Average Procedure Time

1.5 – 3.5 Hours

Procedure Recovery Location

Outpatient
Contact Us
Related Procedures
Healthier-Looking Breasts
Surgical breast lifts have transformed the lives of many women in Westlake Village, CA. If you have hanging, sagging breasts that interfere with your daily activities or stop you from sporting the clothing styles you desire, a mastopexy at Ethan Baughman Plastic Surgery may be the answer to your problems. When you have your initial consultation, a thorough breast assessment will be performed by Dr. Baughman so he can customize a treatment plan that addresses all your needs and wants.