While pregnancy and childbirth is an amazing time for many women, it will change the tightness and shape of their body, which can usually not be restored naturally. However, you can get help with a mommy makeover at Ethan Baughman Plastic Surgery. Westlake Village, CA plastic and reconstructive surgeon Dr. Ethan Baughman regularly works with women who want to have their pre-pregnancy body back. Dr. Baughman will work with you to customize your mommy makeover plan so it addresses all your needs. This may include both skin tightening and fat reduction methods to reshape your breasts, stomach, buttocks, thighs, and any other areas affected by your pregnancy.
Mommy Makeover Reviews
"Dr. Baughman is an Amazing Doctor! - I am in my 50's and wanted to get a mommy makeover. During the consultation I felt at-ease with Dr. Baughman. He is a caring and personable doctor and informed me of what to expect. The 3D images of what my body would look like helped me to see the outcome, which was very exciting! Just before the surgery a couple of weeks ago I was met with a very friendly staff and a big, warm blanket. So nice!! After the surgery, Dr. Baughman took every measure to make sure I experienced as little discomfort as possible. He did an amazing job on the mommy makeover. I look forward to my next procedure. Thank you so much Dr. Baughman!"
- W. /
RealSelf /
Mar 19, 2020
"Dr. Ethan Baughman and his staff are phenomenal. Dr. Baughman has a fantastic bedside manner. Whenever I have/had concerns or questions he would respond quickly via text. I am 7 weeks post-op (mommy makeover) and my results are amazing. I couldn't be happier Everything has been a 5-star experience from start to finish."
- L.M. /
Google /
Apr 20, 2021
"Dr. Baughman is a rare kind of plastic surgeon who is not only a highly skilled artist but also a kind, personable and caring person. Being in the surgical field myself, I have observed first hand many plastic surgeons and had my pick of many! I am thrilled that I chose Dr. Baughman for my mommy makeover! He went above and beyond to not only make me look great again but to also make me feel comfortable, and cared for every step of the way. He is like having your own personal doctor answering your every need and concern. If you are on the fence about choosing a surgeon, don't hesitate further and go with Dr. Baughman!"
- G.B. /
Google /
Jan 04, 2021
"I had the pleasure to have chosen him for my mommy makeover. I was very picky and questioned everything after surgery. I must say he won me over right away. He answered all my questions and listened to my concerns no matter how foolish they seemed and never made me feel uncomfortable for asking. He took his time to explain everything in a way I could understand it. I communicated by text with him in case I had concerns before my appointments. HE ALWAYS TEXT BACK! How awesome is that! I can't imagine going to someone who just takes your money and is done with you! Its happening to so many girls going outside the country and they are left all alone with no support from them. Save up if you have to and go to him! His with you 100% of the way! I would go to him again except he won't be practicing here anymore. It would of been nice to see his face too, ( I hear he has a nice smile ) but he always wore his mask. I can't wait to see my end results I'm sure they will be just what I wanted. Thank you Dr. Boughman!"
- A.C. /
Google /
Jun 03, 2021
"I have to say that I have not experienced another doctor that has ever gone above and beyond like Dr. Baughman has. I had a mommy makeover and every step of the way he was available day and night to answer my questions and any concerns prior to and after surgery. I had a few challenges healing after my surgery and he has worked with me day over day to find out the best course of treatment and to make sure we stay on track. Hands down best care I've ever had."
- J.C. /
Google /
Jun 11, 2021
Previous
Next
Once your family is complete, it may be time to give yourself a little attention with a mommy makeover. Pregnancy, childbirth, and nursing can take a toll on your body, leaving you with loose skin, stubborn pockets of fat, and sagging breasts. You may have tried to improve your body with a healthy diet and exercise but with limited results. During your consultation, you should be open with Dr. Baughman about your concerns and goals so he can create your custom mommy makeover plan. Most often, a mommy makeover will include a tummy tuck, a breast lift, and liposuction.
A mommy makeover surgery is usually performed with general anesthesia, lasting 3 – 7 hours, depending on the complexity and treatment plan. Your mommy makeover will be tailored for your needs by plastic and reconstructive surgeon Dr. Baughman based on your concerns. During your consultation, Dr. Baughman will explain the details of your surgery, including where incisions will be placed and whether you will need to stay overnight for professional care.
When you are cleared to leave, you will need to be prepared to rest and recover at home with the post-operative instructions provided by Dr. Baughman. Moving around and walking straight will be difficult the first week so you should plan to have help with small children. The majority of women are able to return to a somewhat normal routine within several weeks after their mommy makeover. It may take several months for your body to fully heal so you can see your results, but most women are very pleased with the appearance of their body after a mommy makeover.
Frequently Asked Questions
How much does a mommy makeover cost?
Mommy makeover costs will vary, depending on which procedures are part of your surgical plan. During your consultation, Dr. Baughman will develop your treatment plan and then he will be able to discuss possible costs. A mommy makeover is about rejuvenating your body after having children so it is best to concentrate on getting amazing results rather than shopping for the cheapest surgeon. Ethan Baughman Plastic Surgery takes several payment methods, and we can give you information on finding low-interest financing to make your mommy makeover affordable.
How do I decide what to include in my mommy makeover?
During your consultation with Dr. Baughman, he will listen to your wants and needs before performing a physical examination. Following this, he can give you suggestions on what to include in your treatment plan. Often, women want breast surgery (an augmentation, lift, or both) together with a tummy tuck and liposuction.
Will I have scars?
Although a mommy makeover gives you a rejuvenated figure, it does leave surgical scars. Dr. Baughman performs all his surgeries with clean, small incisions. Most scars will be placed so they can be hidden with swimsuits and underwear. When reviewing your post-surgical care instructions, Dr. Baughman or a member of his team will give you tips on scar care so your sutures heal flat and eventually fade.
What if I get pregnant again?
Ideally, you should hold off on getting a mommy makeover until your family is complete so your results aren't compromised. All treated areas of your body are at risk for changing if you got pregnant again. Should you have another child after a mommy makeover, another surgery may be done to restore your results.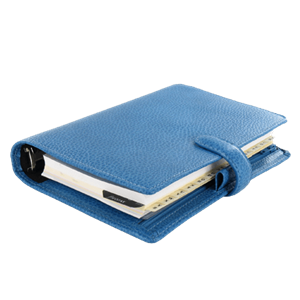 Plan Your Procedure
Average Cost

$12,500

-

$24,000

Recovery Time

2 – 4 Weeks

Average Procedure Time

3.6 – 6.5 Hours

Procedure Recovery Location

Inpatient
Contact Us
You've created life, and now it's time to reclaim your body. Pregnancy, childbirth, and breastfeeding can significantly change your body in ways that you may not be able to fix on your own; however, a mommy makeover at Ethan Baughman Plastic Surgery in Westlake Village, CA may help restore your body and confidence. Sagging breasts, excess skin, and other concerns can be corrected with a custom mommy makeover surgical plan by plastic and reconstructive surgeon Dr. Baughman.
Related Procedures