About Augmentation + Lift
As women age, they may lose fullness in their breasts while others may begin to notice excess breast skin. Some women will have both problems that lead to sagging, deflated breasts. If you would like to increase breast volume while also eliminating loose skin, plastic and reconstructive surgeon Dr. Ethan Baughman can perform a breast augmentation surgery plus a breast lift (mastopexy). This procedure at Ethan Baughman Plastic Surgery in Westlake Village, CA begins by removing loose skin from the breasts and then placing silicone or saline implants to get to your goal size. Breast surgery with a lift and augmentation addresses multiple concerns, such as position, size, and shape to create younger, perkier-looking breasts. Make an appointment for a consultation with Dr. Baughman to go over your unique concerns and goals so he can help you decide if a combination breast surgery with both augmentation and a lift best fits your needs.
Breast Augmentation + Lift Reviews
"Amazing experience with Dr. Baughman. Right from the start his professionalism and friendly disposition put me at ease. He is extremely accommodating and really works with you. He is patient and addressed any and all questions and/or concerns I had throughout the entire process. He is a skilled surgeon and I am very happy with the results. I would absolutely recommend him And would go back to him in a heart beat."
- B.M. /
Google /
Nov 30, 2022
"Dr. Baughman made my girlfriend and I feel comfortable from the very start. He was kind and professional. Treated both of us as intelligent individuals making a lifelong decision. There was no air of high pressure sales. No upselling. He asked what we were there to accomplish and was receptive to our wants and wishes. Many times we asked him what he might suggest and he almost always deferred to what 'our preference was'. The date of the surgery went smoothly and we were well informed about what to expect and how to administer care and medication. We reached out via text several times during the first week of recovery and he was quick to respond with helpful advice. He actually moved up the post op appointment a few days to address some of our concerns about her discomfort. He didn't make us feel uncomfortable about asking questions or treat us like we were inconveniencing him. He simply answered each of our questions with a gentle reassurance that things were coming along just as planned and the results speak for themselves. We are both very happy with the results and would recommend this surgeon to anyone looking into getting a breast augmentation and lift."
- B.B. /
Google /
May 24, 2022
"Dr. Baughman was referred to me by a friend who is a nurse Practitioner. I followed his Instagram for months before going to see him. I had a complete Mommy make over done by him. Tummy Tuck, muscle repair, breast lift, with small implants, and lipo to the flanks. I had a large tumor removed from my breast in 2015 and as a result I was lopsided and had a hole in my breast. Dr. Baughman was able to even out my breasts and give them a round and natural appearance. I have given birth to 5 children and it showed, after my tummy tuck, muscle repair and lipo. I've had to buy all new clothes nothing fits! I don't have a roll when I sit down, I no longer get asked if I'm expecting another baby!! I've been bikini shopping for the first time in my life!! Dr. Baughman was always a text away and very responsive to any questions and concerns, he has been there to help me through all of the healing bumps in the road! My body is still healing and things are still changing but everyday I get more and more amazed with my results!!"
- J.A. /
Yelp /
Mar 14, 2022
Previous
Next
There are several reasons why you may be looking into breast surgery combining a lift with augmentation. It's an ideal choice if you want to rejuvenate your breasts by improving both size and firmness. You may have developed breast ptosis (sagging) and lost volume through pregnancy, aging, or significant weight loss. Dr. Baughman will be able to determine if a lift alone will get your desired outcome, or if both a lift and implants are better to attain your goals.
A combination breast surgery will be performed at an accredited surgical facility as an outpatient procedure where you will be sedated with general anesthesia. In most cases, the lift portion of the surgery is done first. The excess skin is eliminated and the soft tissue is smoothed. Dr. Baughman will explain the options available for breast implants before your surgery so your implants will be ready for placement. In certain patients, the nipple-areola complex may be moved to match your new breast shape and size.
The recovery timeframe for augmentation with a lift will be different for every patient; however, you will probably be well enough to get back to your everyday activities after recovering for a week. You should refrain from exercise and strenuous activities for at least 2 – 6 weeks. There will also be mild to moderate inflammation after your surgery that may last for 2 – 3 weeks. Be sure to schedule and attend all follow-up appointments with Dr. Baughman so he can assess your recovery and results.
Frequently Asked Questions
How much does breast augmentation with a lift cost?
Your costs for a breast augmentation with a lift will vary, depending on multiple factors, like whether you want implants (saline or silicone) or a fat transfer. Also, the complexity of the lift will help determine your cost. In your initial consultation, Dr. Baughman will develop a personalized surgical plan and then estimate your costs.
Will a breast augmentation with a lift correct sagging?
A good reason to get a breast augmentation with a lift is that it increases the size of your chest while also addressing sag by removing loose skin. The breast lift will also adjust your natural breast tissue so the results are perky and firm. This is crucial since augmenting breasts with mild sagging may cause a less than ideal outcome if a breast lift isn't done to address the sag. To address sagging, a breast lift should be completed before the augmentation is performed. In your initial consultation with Dr. Baughman, he will listen to your goals before assessing your breasts. Following this, he can offer his suggestion on whether you need a lift, implants, or a combination of both.
Which incision is best for my surgery?
Incision patterns for breast surgery have become more advanced with techniques being developed to help minimize the visibility of scars. The surgical incision that is best for you will be chosen based on the type of implants and severity of breast sag. To correct moderate to severe breast sag, an anchor-shaped incision pattern is most effective. When forming your surgical plan, Dr. Baughman will go over incision options and which fits your needs. No matter what pattern is selected, Dr. Baughman will make incisions carefully for natural-looking results.
How long will my results last?
If you don't have dramatic weight changes or get pregnant, your results from a breast augmentation with a lift should last many years. Although both silicone and saline implants are very safe, they should be assessed regularly to check their condition. In the surgery, Dr. Baughman sets your implants with a technique that reduces breast sagging. It's important to know that while cosmetic breast surgery will give beautiful results, the natural aging process still occurs. In time, you might begin to notice sagging and loose skin again, but this can be addressed with another procedure.
How bad is the scarring?
Dr. Baughman performs breast augmentation with a lift so all incisions are thin and small. He does his best to make incisions in areas that are difficult to see, like in the breast folds or on the areola border. Dr. Baughman or someone on his staff will discuss scar care instructions you need to follow after your procedure so your incisions heal smooth and flat.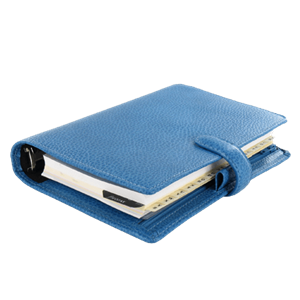 Plan Your Procedure
Average Cost

$8,300

-

$15,100

Recovery Time

1 – 2 Weeks

Average Procedure Time

1.5 – 3.5 Hours

Procedure Recovery Location

Outpatient
Contact Us
Attain the curves you dream about by scheduling a surgical breast augmentation with a lift at Ethan Baughman Plastic Surgery. Dr. Baughman will help you create a personalized procedure plan that meets your needs and wants so you can see beautiful results. By addressing the shape, size, skin, and position of your breasts, your surgical augmentation and lift can lead to a younger appearance. Make a consultation with Dr. Baughman at our Westlake Village, CA office to find out more information about your options for breast surgery.
Related Procedures