About Augmentation + Lift
As women age, they may lose fullness in their breasts while others may begin to notice excess breast skin. Some women will have both problems that lead to sagging, deflated breasts. If you would like to increase breast volume while also eliminating loose skin, plastic and reconstructive surgeon Dr. Ethan Baughman can perform a breast augmentation surgery plus a breast lift (mastopexy). This procedure at Ethan Baughman Plastic Surgery in Westlake Village, CA begins by removing loose skin from the breasts and then placing silicone or saline implants to get to your goal size. Breast surgery with a lift and augmentation addresses multiple concerns, such as position, size, and shape to create younger, perkier-looking breasts. Make an appointment for a consultation with Dr. Baughman to go over your unique concerns and goals so he can help you decide if a combination breast surgery with both augmentation and a lift best fits your needs.
Reviews
"I had a mommy makeover with Dr. Baughman about two weeks ago and so far I couldn't be happier. He spent a lot of time talking to me to find out exactly what was important to me, and also used 3D photo modeling to help me see and understand my different options. He did everything possible to make sure I was going to be happy with my results and the process. It was nice to have surgery next-door to his office, making surgery day go smoothly I was back to work 4 days later. Highly recommend!"
- J.S. /
Google /
Oct 27, 2019
"I just had my first hydrafacial experience at Doctor Baughman's office and I'm loving the results!! I really love how my skin feels and looks! I've never had my face glowing that much after a facial. I will definitely be back for another one soon."
- P.C. /
Google /
Oct 11, 2019
"Dr Baughman was my plastic surgeon in St. Louis last year when I received a breast augmentation.  He was very attentive, answered all my questions, and followed up with me after my surgery to make sure I was ok.  I was 38 when I received my breast augmentation.  This is my first major surgery and I was super nervous.  I was completely flat chested and couldn't fit in a double A bra.  Now, I am a 32 DD 5 ft, 120 lbs.  My shoulders are a bit wide, so now I wish I would have gone bigger, but the results from the size I chose is fantastic! (I chose 415 cc R and 345 cc L) I initially wanted a natural look, but I, like most patients, prefers now a larger size.  But this is just my perception, Dr Baughman was great!  I am now able to wear tube tops, I can go bra less and my breasts are really perky.  The scars are minimal, my recovery time wasn't as bad or long as I thought I would be.  I received my surgery on a Wednesday and went back to work on Monday.  I wasn't able to make full turns on the steering wheel while driving for a bit.  And I couldn't do any push ups or arm exercises for at least 4 months and by then I still didn't feel comfortable.  It's been 13 months since my surgery.  Overall, I wouldn't change my experience or have chosen another physician.  Thank you Dr Baughman, you have changed my life for the better and I love my results!!!!!"
- K.S. /
Yelp /
Sep 19, 2019
"Dr. Baughman is an AMAZING plastic surgeon! I had a breast reduction/lift procedure done by Dr.Baughman in 2017 and the results are everything that I hoped for. I was nervous prior to the surgery because it was my first time ever undergoing surgery. Dr.Baughman was very compassionate, informative, and assured that I was indeed in good hands. After the surgery, Dr.Baughman made sure to keep in touch and was there to answer all of the questions that I had. I am very happy and satisfied with my breast reduction/lift and will definitely recommend Dr.Baughman to anyone who's seeking plastic surgery with outstanding results. I will be back for another procedure very soon! :)"
- M.J. /
Google /
Sep 04, 2019
"Great professional that you can trust 100% and expect no pain with amazing results."
- K.H. /
Google /
Sep 03, 2019
Previous
Next
There are several reasons why you may be looking into breast surgery combining a lift with augmentation. It's an ideal choice if you want to rejuvenate your breasts by improving both size and firmness. You may have developed breast ptosis (sagging) and lost volume through pregnancy, aging, or significant weight loss. Dr. Baughman will be able to determine if a lift alone will get your desired outcome, or if both a lift and implants are better to attain your goals.
A combination breast surgery will be performed at an accredited surgical facility as an outpatient procedure where you will be sedated with general anesthesia. In most cases, the lift portion of the surgery is done first. The excess skin is eliminated and the soft tissue is smoothed. Dr. Baughman will explain the options available for breast implants before your surgery so your implants will be ready for placement. In certain patients, the nipple-areola complex may be moved to match your new breast shape and size.
The recovery timeframe for augmentation with a lift will be different for every patient; however, you will probably be well enough to get back to your everyday activities after recovering for a week. You should refrain from exercise and strenuous activities for at least 2 – 6 weeks. There will also be mild to moderate inflammation after your surgery that may last for 2 – 3 weeks. Be sure to schedule and attend all follow-up appointments with Dr. Baughman so he can assess your recovery and results.
Frequently Asked Questions
How much does breast augmentation with a lift cost?
Your costs for a breast augmentation with a lift will vary, depending on multiple factors, like whether you want implants (saline or silicone) or a fat transfer. Also, the complexity of the lift will help determine your cost. In your initial consultation, Dr. Baughman will develop a personalized surgical plan and then estimate your costs.
Will a breast augmentation with a lift correct sagging?
A good reason to get a breast augmentation with a lift is that it increases the size of your chest while also addressing sag by removing loose skin. The breast lift will also adjust your natural breast tissue so the results are perky and firm. This is crucial since augmenting breasts with mild sagging may cause a less than ideal outcome if a breast lift isn't done to address the sag. To address sagging, a breast lift should be completed before the augmentation is performed. In your initial consultation with Dr. Baughman, he will listen to your goals before assessing your breasts. Following this, he can offer his suggestion on whether you need a lift, implants, or a combination of both.
Which incision is best for my surgery?
Incision patterns for breast surgery have become more advanced with techniques being developed to help minimize the visibility of scars. The surgical incision that is best for you will be chosen based on the type of implants and severity of breast sag. To correct moderate to severe breast sag, an anchor-shaped incision pattern is most effective. When forming your surgical plan, Dr. Baughman will go over incision options and which fits your needs. No matter what pattern is selected, Dr. Baughman will make incisions carefully for natural-looking results.
How long will my results last?
If you don't have dramatic weight changes or get pregnant, your results from a breast augmentation with a lift should last many years. Although both silicone and saline implants are very safe, they should be assessed regularly to check their condition. In the surgery, Dr. Baughman sets your implants with a technique that reduces breast sagging. It's important to know that while cosmetic breast surgery will give beautiful results, the natural aging process still occurs. In time, you might begin to notice sagging and loose skin again, but this can be addressed with another procedure.
How bad is the scarring?
Dr. Baughman performs breast augmentation with a lift so all incisions are thin and small. He does his best to make incisions in areas that are difficult to see, like in the breast folds or on the areola border. Dr. Baughman or someone on his staff will discuss scar care instructions you need to follow after your procedure so your incisions heal smooth and flat.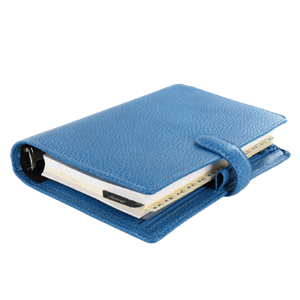 Plan Your Procedure
Average Cost

$8,300

-

$15,100

Recovery Time

1 – 2 Weeks

Average Procedure Time

1.5 – 3.5 Hours

Procedure Recovery Location

Outpatient
Contact Us
Attain the curves you dream about by scheduling a surgical breast augmentation with a lift at Ethan Baughman Plastic Surgery. Dr. Baughman will help you create a personalized procedure plan that meets your needs and wants so you can see beautiful results. By addressing the shape, size, skin, and position of your breasts, your surgical augmentation and lift can lead to a younger appearance. Make a consultation with Dr. Baughman at our Westlake Village, CA office to find out more information about your options for breast surgery.
Related Procedures