Your eyes sparkle with life and beauty so make sure everyone can see them. Loose, excess skin around your eyes can make you look tired, sad, and much older than you would like. Plastic and reconstructive surgeon Dr. Ethan Baughman uses eyelid surgery (known as blepharoplasty) to reduce excess skin and rejuvenate the lower or upper eyelid, creating a softer look. So many men and women receive eyelid surgery at Ethan Baughman Plastic Surgery to eliminate saggy eyelids, rejuvenating their appearance and in some cases, improving their vision. Blepharoplasty, whether lower or upper, creates a more awakened appearance and can give you natural yet noticeable improvements. If you want to learn more about refreshing your eyes with eyelid lift surgery, contact us to schedule a consultation with Dr. Baughman at his practice in Westlake Village, CA.
Reviews
"Dr Baughman was the on-call hand surgeon that handle my case in a prompt, professional and straightforward manner. He is personable and pleasant and I would recommend him for others whom experience a hand injury like mine"
- B.G. /
Google /
Aug 24, 2023
"Dr Baughman did my wrist surgery a couple of months ago. He is expert in his field, I have full movement of my wrist thanks to him. He also updated my husband and daughter by text. I would highly recommend him."
- J.M. /
Google /
Aug 18, 2023
"Dr Baughman (and staff) went well beyond expectation in their attentiveness, availability and expertise. Excellent results on suturing and leaving virtually no scar. Dr. Baughman went way out of his way to come to the hospital to do a minor procedure on me while I was sedated for a different surgery. A great experience for me!"
- L.R. /
Google /
Mar 29, 2023
"I saw Dr. Baughman in the emergency room at Los Robles. He explained the surgery he needed to perform and made me very comfortable during a scary procedure. He followed up with me often and was very attentive during my recovery. I highly recommend Dr. Baughman."
- S.S. /
Google /
Feb 27, 2023
"Dr Baughman was my attending surgeon during my 5 days at Los Robles Hospital. He was amazing. He gave me his cell number and had me contact him daily with updates. Quite remarkable!"
- S.R. /
Google /
Feb 22, 2023
Previous
Next
Upper or lower blepharoplasty is a facial cosmetic enhancement that is performed on both women and men. During your first visit, treatment options will be explained by Dr. Baughman based on your areas of concern. If you have hanging skin that folds over on the upper eyelid or bags and circles under the eyes, blepharoplasty can treat this to provide you with a more youthful appearance.
An eyelid lift is usually performed as an outpatient procedure with anesthesia or sedation, depending on the extent of the surgery. Your surgery may address the upper eyelid, lower eye area, or both.
Upper
Upper eyelid surgery removes the folds of skin above the eye that may be impairing your vision. The incision point is often placed along the lid crease to allow Dr. Baughman to excise loose skin and smooth the tissue.
Lower
Eyelid correction on the lower lid is performed to improve puffy and bulging skin beneath the lower lid. In most cases, an incision is carefully made along the lash line so Dr. Baughman can excess skin before smoothing the tissue and fat for a softer look.
Blepharoplasty can take up to two hours considering whether both eyes or one is treated. Dr. Baughman and his team will make sure you understand your post-surgical instructions and have scheduled your follow-up appointments before you are released to go home. After surgery, you should plan to recover and rest at home for about a week. Once the bruising and swelling subside, you should be able to see some improvements; however, it will take a few months before your final results are visible.
Frequently Asked Questions
How much does eyelid surgery cost?
Blepharoplasty costs will vary based on whether you're getting a lower eyelid lift, upper, or both. When your surgical plan is created in your initial consultation, Dr. Baughman can go over cost estimates. For results that look natural and last for many years, it's better to concentrate on choosing an experienced plastic and reconstructive surgeon whom you are comfortable with, like Dr. Baughman, rather than looking for the lowest cost.
Can I use insurance to pay for my eyelid surgery?
When hanging skin is affecting your sight, your insurance might cover some of your blepharoplasty. Please talk to Dr. Baughman in your initial consultation if you are considering applying for an insurance claim. A team member at Ethan Baughman Plastic Surgery can help you submit the required paperwork and information to your provider for your claim. Generally, you will require a letter from an ophthalmologist or optometrist stating that blepharoplasty is medically necessary to restore your vision.
What are some other benefits of an eyelid lift?
Eyelid surgery doesn't just help to rejuvenate your face, it can also give you other benefits. You may discover your vision field is greater once excess skin on your upper eyelid is gone. It is also easier to put on eye shadow and other makeup once your upper lid is smooth. Getting rid of fine lines, paper-thin skin, dark circles, and puffy bags on your lower eyelid may help your eyes appear fuller and brighter without a lot of makeup.
Will an eyelid lift fix wrinkles and Crow's feet?
Wrinkles on your forehead and the corners of your eyes (Crow's feet) might be better corrected with a brow lift or facelift because the improvements of blepharoplasty are limited to the upper or lower eyelids. Blepharoplasty may be performed with a nonsurgical treatment, like BOTOX, which can smooth wrinkles around the eyes and on the forehead. Wrinkle fillers may help to add volume for a smoother appearance. In your initial consultation, Dr. Baughman will develop your personal treatment plan to fit your goals.
What about nonsurgical treatments instead of eye surgery?
Noninvasive skin tightening procedures, plus injectable treatments (for example, Juvéderm, Restylane, and BOTOX) may give you mild improvements. Although, if you want to fix moderate to severe loose skin or would like results that last a long time, eyelid surgery is better for your needs. After you tell Dr. Baughman about your needs and goals, he will give you his suggestions for a surgical or nonsurgical treatment plan. He might also recommend both nonsurgical and surgical procedures for ideal results.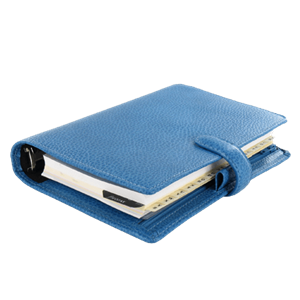 Plan Your Procedure
Average Cost

$2,500

-

$11,000

Recovery Time

10 Days

Average Procedure Time

1 – 3 Weeks

Procedure Recovery Location

Outpatient
Contact Us
If you find it difficult to see or apply makeup because of folds of skin on your upper eyelids, or you are frustrated by bulging bags underneath your eyes, then upper or lower blepharoplasty at Ethan Baughman Plastic Surgery may be the answer for you. An eyelid lift may allow you to look and feel refreshed while improving your vision. We encourage you to get in touch with our office in Westlake Village, CA to learn more and schedule a consultation with Dr. Ethan Baughman.
Related Procedures