Contrary to the name, a double chin is really created by too much fat in the neck, not the face. If you have multiple chins or excess pockets of fat in your neck, which cannot be improved with diet and exercise, you may be a good candidate for neck liposuction. During neck liposuction at our upscale facility, highly skilled plastic surgeon Dr. Ethan Baughman will suction away the fat around the neck. This helps to minimize the jowls and the presence of the double chin while creating a more distinguished jawline and smoother throat. For more information on neck liposuction, schedule an appointment at Ethan Baughman Plastic Surgery in Westlake Village, CA.
Reviews
"Absolutely amazing!! My husband was in a very bad bike accident that left him with a huge hole on the side of his face. We rushed him to the ER where he was blessed to have Dr. Baughman called in to work on him. The level of care my husband received from Dr. Baughman was outstanding and something we haven't seen in a very long time. If you're looking for a plastic surgeon that pays attention to detail, is beyond patient, cares about the entire procedure from beginning to end and is a master of his trade, then I highly recommend you reach out to Dr. Baughman."
- N.C. /
Yelp /
Oct 16, 2020
"Great professional with magic hands and the most up to date treatments. I recommend to locals to check it out in Westlake village."
- T.L. /
Google /
Jun 11, 2020
"Dr. Baughman is an Amazing Doctor! - I am in my 50's and wanted to get a mommy makeover. During the consultation I felt at-ease with Dr. Baughman. He is a caring and personable doctor and informed me of what to expect. The 3D images of what my body would look like helped me to see the outcome, which was very exciting! Just before the surgery a couple of weeks ago I was met with a very friendly staff and a big, warm blanket. So nice!! After the surgery, Dr. Baughman took every measure to make sure I experienced as little discomfort as possible. He did an amazing job on the mommy makeover. I look forward to my next procedure. Thank you so much Dr. Baughman!"
- W. /
RealSelf /
Mar 19, 2020
"I have the privilege of working with Dr. Baughman and would highly recommend him to anyone for numerous things! Not only do I have the privilege of working with him, I've personally had him as a surgeon for a mini tummy tuck, and my results are amazing! He kind, caring, compassionate and a very skilled surgeon. Always listens to what his patients if they have questions or concerns and is always looking out for the best outcome and best care for his patients!"
- M.P. /
Google /
Feb 14, 2020
"Dr.Baughman did my arms and belly and now I have great hour glass figure. He answered every question that I had and was willing to see me for even the littlest things. He is very caring doctor that anyone would be happy with. I am very pleased with my out come. Thank you Dr. Baughman for all your help!"
- L.B. /
Google /
Feb 07, 2020
Previous
Next
You may be a good candidate for neck liposuction if you are interested in eliminating excess fat from beneath your jawline to reveal a slimmer appearance. You should be at a healthy, stable weight with excess pockets of fat in your neck that cannot be reduced with natural methods (diet and exercise). If you have sagging or excess skin under your jawline, you may be an ideal candidate for a neck lift as a standalone procedure or in conjunction with neck liposuction.
At Ethan Baughman Plastic Surgery, neck liposuction is typically completed under general anesthesia as an outpatient procedure. During the liposuction procedure, Dr. Baughman will use a device called a cannula to suction away the undesired fat through a very small incision beneath the jawline. Dr. Baughman will carefully remove the excess fat without affecting the tissue or muscles until the area is slim and smooth. The incision is then carefully sutured together with small stitches. Neck liposuction can be performed on its own, but many individuals choose to have it completed along with another surgery, such as a neck lift, to get more dramatic improvements.
After neck liposuction, you will be taken to a recovery area and monitored until you can be safely released to the care of a friend or family member. You should wear the neck compression garment following your surgery to help reduce swelling. The healing period can vary and could be lengthened if other treatments were completed in conjunction. Optimal results will be visible a few months after your surgery. Since the incision site is small, scarring is usually minimal and easy to conceal.
Frequently Asked Questions
How much does neck liposuction cost?
Your cost for neck liposuction will vary based on many factors, like your goals. Following a complete examination, Dr. Baughman will develop a unique surgical plan for your goals and create a cost estimate. In your initial consultation, Dr. Baughman will also review payment options and how to get low-interest financing for your neck liposuction.
Will I have visible scarring?
Dr. Baughman makes surgical incisions for neck liposuction where they are less visible or easily concealed. In your initial consultation, he can tell you where he will make the incisions. These incisions are typically placed just below your jawline or in the natural folds of your skin where they are difficult to see. Dr. Baughman or someone on his team will go over scar care instructions so your stitches heal properly.
Does the fat come back after a neck liposuction procedure?
The liposuction process removes fat cells from the neck, which cannot regrow. However, should you gain a large amount of weight after liposuction, your neck may become larger because the remaining fat cells will grow. That's why Dr. Baughman suggests you be at or near a healthy weight prior to surgery. This may make it easier to sustain your surgical results with exercise and a balanced diet.
What is the difference between neck liposuction and Kybella injections?
A new minimally invasive treatment, Kybella can reduce small amounts of fat in the submental area. This is a good option if you want to eliminate fat in the upper neck, which creates the look of a double chin. However, if you want significant fat eliminated from several areas, neck liposuction is a better choice. In your consultation, Dr. Baughman will listen to your concerns and explain your choices, including liposuction and Kybella.
Should I get a neck lift or neck liposuction?
Dr. Baughman can help you understand if you want neck liposuction, a lift, or both in your initial consultation. On the whole, a lift removes loose skin compared to neck liposuction, which eliminates fat. Often, getting both liposuction and a lift can give you the best outcomes for a smooth profile. Tell Dr. Baughman about your goals in your initial consultation so he can develop your unique surgical plan.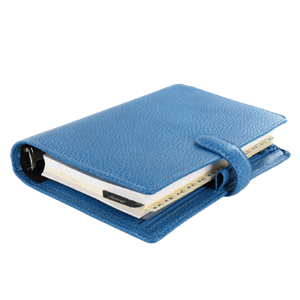 Plan Your Procedure
Average Cost

$2,500

-

$4,100

Recovery Time

1 – 2 Weeks

Average Procedure Time

1 Hour

Procedure Recovery Location

Outpatient
Contact Us
Say Goodbye to Unwanted Fat
Neck liposuction is a wonderful way to eliminate stubborn pockets of fat from the neck, defining the jawline and eliminating a double chin. Our practice is always thrilled to help Westlake Village, CA patients boost their confidence in their body image by offering a number of plastic surgeries. Dr. Baughman is devoted to working with you to meet your aesthetic goals. To find out more about neck liposuction or to arrange for a consultation, contact Ethan Baughman Plastic Surgery.
Related Procedures