About Cosmetic Ear Surgery
Ears that appear to protrude outward, are asymmetrical or misshapen, or look unnaturally big can negatively impact your self-esteem, especially when you are young. Otoplasty (ear reshaping) is a cosmetic procedure that helps to recontour the size, position, and shape of the ears to result in a better appearance. Dr. Ethan Baughman is a plastic and reconstructive surgeon in Westlake Village, CA who has helped many women, men, and children to improve the appearance of their ears and their confidence with cosmetic ear surgery (also known as otoplasty). No matter the cosmetic issue, otoplasty at Ethan Baughman Plastic Surgery allows a patient to proudly show their face at any angle with newfound confidence. If you or your child are worried about the shape or size of their ears, make an appointment with Dr. Baughman to find out about your options for otoplasty.
Reviews
"Awesome experience here! Thank you Dr. B!"
- C.W. /
Google /
Jun 26, 2021
"Dr. Baughman performed surgery on my wife and she could not be happier. The process from start to almost completed has been amazing. Dr. Baughman is readily available via phone or text to answer any of my wife's questions. He even drove to our home to drop off a prescription that was forgotten. She cannot recommend enough that you at least give Dr. Baughman a call for review of your treatment before you finalize with anyone else. If 10 stars could be given it would be."
- D.A. /
Google /
Jun 22, 2021
"Dr. Baughman is fantastic! I had been considering the procedure I ultimately had for years, but did not feel confident about doing it until after my consultation with Dr. Baughman. His professional yet easy going demeanor made me feel comfortable right away. He did a great job of helping me determine the look I wanted and I'm very happy with the results. Before and after the surgery, he was and still is accessible to answer any questions or concerns. I would definitely go with Dr. Baughman if I choose to have any other procedures. Highly recommend!"
- K.K. /
Google /
Jun 21, 2021
"I have to say that I have not experienced another doctor that has ever gone above and beyond like Dr. Baughman has. I had a mommy makeover and every step of the way he was available day and night to answer my questions and any concerns prior to and after surgery. I had a few challenges healing after my surgery and he has worked with me day over day to find out the best course of treatment and to make sure we stay on track. Hands down best care I've ever had."
- J.C. /
Google /
Jun 11, 2021
"I had the pleasure to have chosen him for my mommy makeover. I was very picky and questioned everything after surgery. I must say he won me over right away. He answered all my questions and listened to my concerns no matter how foolish they seemed and never made me feel uncomfortable for asking. He took his time to explain everything in a way I could understand it. I communicated by text with him in case I had concerns before my appointments. HE ALWAYS TEXT BACK! How awesome is that! I can't imagine going to someone who just takes your money and is done with you! Its happening to so many girls going outside the country and they are left all alone with no support from them. Save up if you have to and go to him! His with you 100% of the way! I would go to him again except he won't be practicing here anymore. It would of been nice to see his face too, ( I hear he has a nice smile ) but he always wore his mask. I can't wait to see my end results I'm sure they will be just what I wanted. Thank you Dr. Boughman!"
- A.C. /
Google /
Jun 03, 2021
Previous
Next
Ear reshaping surgery can be performed at any age; however, it is often most common among children and can usually be done before the start of elementary school. Ear surgery can improve the shape and size of your ear, as well as ears that are misshapen or protrude outward. If you have torn, stretched, or damaged earlobes, you may also be a candidate for cosmetic ear surgery.
Ear reshaping surgery is performed as an outpatient procedure with general anesthesia or IV sedation. Most often, the incision is placed around the back portion of the ear or within the inner folds. During this procedure, cartilage will be manipulated to create a new contour and a natural-looking appearance. It's generally common for each ear to be addressed during treatment to make sure they appear symmetrical. After the procedure, the incisions are stitched and the ears are carefully wrapped to protect the results.
Once the procedure is finished, you or your child will be released after an observation period to begin recovering at home. Dr. Baughman or a member of his team will send you home with instructions for recovery. It's very important to not touch or scratch the ears. Also, you should not lay on the ears and instead, sleep propped up for the first few days. The first follow-up appointment is usually set for 3 – 5 days after the surgery so Dr. Baughman can take off the coverings and check the results. Some changes may be visible right away and results will continue to improve as the ears heal.
Frequently Asked Questions
How much does ear surgery cost?
Costs for ear surgery will be based on what's being done (ear pinning, shaping, earlobe repair, or a combination of these). Once Dr. Baughman understands your issues and wants, he will make your treatment plan and estimate expenses. In order to concentrate on getting the outcomes that you want rather than prices, Ethan Baughman Plastic Surgery takes several payments and a member of our team will help you obtain low-interest financing.
Will the results of ear surgery last?
Normally, the ears grow faster compared to other areas of the body and face, which is the reason why ear surgery can be done on younger patients with long-term outcomes. Dr. Baughman will examine the ears and then talk about what to expect along with how long the outcomes may last. While the body and face can change dramatically from gravity and age, the impact on the ears is usually minimal. If your ears change significantly, another surgery may be performed.
How old should my child be to consider otoplasty?
Typically, kids about 5 – 6 years old are perfect candidates for ear surgery. Although the ear is generally fully grown, the tissue and cartilage are still malleable, which makes it easy to change. This age is also great as it's before they begin school or early in their schooling so that they can avoid teasing from their classmates. Even though a lot of ear surgery patients are young children, Dr. Baughman also performs otoplasty on adults.
Do I need to have both ears done or just one?
The most common problems, such as ears that are oversized or stick out, occur in both ears, which means both will need to be fixed. During ear surgery, Dr. Baughman will adjust both ears to make them as symmetrical as possible. However, if just one ear has to be altered, the shape and size will be adjusted to mirror the untreated ear. When he creates your surgical plan, Dr. Baughman will tell you if one or both ears need to be corrected.
What about fixing stretched or torn earlobes?
The trend of ear gauges and big earrings are making earlobe reconstruction a popular operation at Ethan Baughman Plastic Surgery. If you're considering getting earlobe repair, schedule an appointment with Dr. Baughman. He will analyze your ear and then explain what might be done in order to repair your earlobes.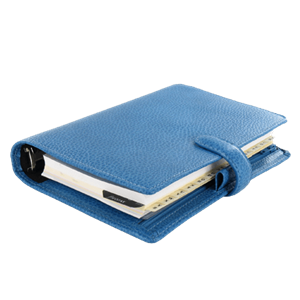 Plan Your Procedure
Average Cost

$5,000

-

$11,000

Recovery Time

5 – 14 Days

Average Procedure Time

2 – 3 Weeks

Procedure Recovery Location

Outpatient
Contact Us
While the ears are not very big, an unusual shape, size, or position may make a significant difference in your appearance. Otoplasty (ear surgery) may help your child avoid getting teased by classmates, or help you if you have always felt unhappy with your ears. Call Ethan Baughman Plastic Surgery in Westlake Village, CA to schedule a consultation and learn more about ear surgery.
Related Procedures