About Breast Augmentation
Breast augmentation surgery is a procedure that enlarges the breasts to deliver a fuller look. Breast augmentation is one of the most sought-after cosmetic surgeries, providing women the opportunity to enhance their feminine curves. With the help of implants or fat from your body, breast augmentation surgery improves breast shape and size. Located in Westlake Village, CA, plastic and reconstructive surgeon Dr. Ethan Baughman is experienced in performing breast augmentation with both implants and fat transfer. When you have your consultation at Ethan Baughman Plastic Surgery, Dr. Baughman will assess your needs and wants before he reviews all of your choices and develops a custom treatment plan to fit your personal goals.
During your initial consultation with Dr. Baughman, the appropriate implant will be selected based on your body size and shape, as well as your cosmetic goal. Implants for augmentation are made in an assortment of shapes, sizes, textures, and profiles — each of which is considered carefully in order to reach the wanted aesthetic goal. Still, the most commonly used implant types are silicone or saline, both widely popular and approved by the Food and Drug Administration (FDA). Patients considering implants made with saline must be at least 18 years old while patients must be a minimum of 22 years old to receive silicone implants. Fat grafting (using liposuction to remove excess fat from one area of the body and then transferring the purified fat to the breasts) is also a great option if you are interested in a more natural enhancement.
Breast implant size is distinguished based on the cubic centimeters (CCs) of saline or silicone used. To decide on the right volume, Dr. Baughman will measure how much native breast tissue exists and the size you hope to achieve. In the operating room, it is normal for Dr. Baughman to temporarily switch out various implants to get a better idea on a suitable fit.
Implants come in either a teardrop or round shape. Both of these shapes are widely used; however, most of our patients go with a round implant. It generally looks and feels more natural while adding a fullness to the top of the breast that so many patients look for.
Implant profile determines how far out the implant goes (projection). In other words, this is what is visible from the side angle. Implant projections range from low to extra high.
We understand all of the considerations may be overwhelming, but Dr. Baughman will use his years of experience and listen to you to help determine the best choices for your breast augmentation surgery. Be open and honest during your consultation to help Dr. Baughman better understand your needs and goals.
Breast Augmentation Reviews
"Dr Baughman was my plastic surgeon in St. Louis last year when I received a breast augmentation.  He was very attentive, answered all my questions, and followed up with me after my surgery to make sure I was ok.  I was 38 when I received my breast augmentation.  This is my first major surgery and I was super nervous.  I was completely flat chested and couldn't fit in a double A bra.  Now, I am a 32 DD 5 ft, 120 lbs.  My shoulders are a bit wide, so now I wish I would have gone bigger, but the results from the size I chose is fantastic! (I chose 415 cc R and 345 cc L) I initially wanted a natural look, but I, like most patients, prefers now a larger size.  But this is just my perception, Dr Baughman was great!  I am now able to wear tube tops, I can go bra less and my breasts are really perky.  The scars are minimal, my recovery time wasn't as bad or long as I thought I would be.  I received my surgery on a Wednesday and went back to work on Monday.  I wasn't able to make full turns on the steering wheel while driving for a bit.  And I couldn't do any push ups or arm exercises for at least 4 months and by then I still didn't feel comfortable.  It's been 13 months since my surgery.  Overall, I wouldn't change my experience or have chosen another physician.  Thank you Dr Baughman, you have changed my life for the better and I love my results!!!!!"
- K.S. /
Yelp /
Sep 19, 2019
"I can't speak highly enough for Dr. Baughman and my own personal experience with him, his staff and my results from my breast augmentation. I felt at ease to know if I ever had a question I could contact him directly. Every time I did contact him he responded fast and was always polite and professional. It has only been 6 days and I am EXTREMELY HAPPY with the results thus far!! Dr. Baughman is an extremely proficient surgeon who takes a lot of pride in his work and cares about his patients. I would definitely recommend him! Thank you Dr.Baughman!"
- J.F. /
Google /
Apr 26, 2021
"I'm so happy I chose Dr Baughman for my breast augmentation. Dr Baughman is very caring and thorough, he quickly made me feel at ease. Dr Baughman takes his time to personally call you before and after surgery. He truly cares about his patients. I am very pleased my recovery has been so smooth no pain, I can't wait to see my results. I highly recommend Dr Baughman."
- P.R. /
Google /
Apr 13, 2021
"I had a breast augmentation with Dr Ethan Baughman , he was so kind and always checking in on me if I had any questions before and after surgery. My Procedure was very smooth and my recovery has been very smooth as well. I'm super excited to see my final results, I would definitely recommend Dr Ethan Baughman if your looking for a sergeant who truly cares about his patients."
- P.R. /
Google /
Mar 04, 2021
"I gave 5 star because Dr. Ethan Baughman was very attentive . I got a breast augmentation and the recovery has been very smooth. I would recommend him ."
- M.A. /
Google /
Mar 04, 2021
Previous
Next
The decision to get cosmetic breast surgery is personal. If you are thinking about having this procedure, it is essential you do it for yourself and nobody else. You should be in good general health and wait until your breasts have fully developed on their own (typically around age 18 – 22 years old). If you are unhappy with the size of your chest because your breasts seem small or asymmetrical, you could benefit from this cosmetic breast treatment. Moreover, if your breasts have changed due to aging, nursing, or weight loss, this procedure can give them increased shape and fullness.
Incision placement, as well as implant location, are considerations that are generally made ahead of surgery. During breast augmentation, the chosen incision is created and then the appropriate breast implant will be placed. There are two techniques that may be chosen for implant placement — under the pectoral muscle or behind the breast tissue but over the pectoral muscle. Where to insert the breast implant depends on varying factors, including the type and size of implants, as well as your activity level and body type. Dr. Baughman tries to keep incisions as small as possible and where they are less visible.
Breast augmentation is typically performed as an outpatient procedure with general anesthesia. Following the incision, the silicone or saline implant will be moved through the incision opening, deposited into a surgically created pocket, and then secured into its correct position. Once the implant is in position, the incision is carefully secured with skin adhesives or sutures. Each patient will be taken to a private recovery space and carefully monitored prior to being released. You should wear a compression bra to help reduce swelling and encourage healing. Several days after surgery, the bruising and swelling will begin to slowly go away, and your breasts will start to look and feel normal as they settle into their new position. You should be able to return to light, everyday activities within a few days; however, strenuous activity and exercise should wait until you are cleared by Dr. Baughman. When performed by a skilled plastic surgeon, like Dr. Baughman, breast augmentation can look gorgeous and feel natural.
Frequently Asked Questions
How much does breast augmentation cost?
Your cost for breast augmentation will vary, depending on your choices and whether you are getting any other surgeries. As soon as your treatment plan is made, Dr. Baughman will go over estimated costs, as well as financing. To make sure you are happy with your results and they last a long time, it is better to focus on quality over low costs.
Do I need a breast lift or augmentation?
Your plan might include implants, a lift, or both. Breast lift surgery removes loose skin and raises the breasts while implants enhance the shape and size. In your consultation with Dr. Baughman, he will listen to your concerns and goals before discussing your treatment options. An augmentation and lift are usually included in a mommy makeover to revitalize the breasts after breastfeeding and pregnancy.
Can I breastfeed with implants?
If you might want to breastfeed after augmentation surgery, talk to Dr. Baughman during your consultation. It's usually possible to breastfeed after augmentation surgery with the right placement and technique. Breastfeeding and pregnancy can affect your results, which is why it is better to wait until your family is complete to get breast surgery.
Can I have my implants removed?
You might decide that you would like to remove or replace your implants. Should this happen, Dr. Baughman offers breast revision surgery. In revision surgery, your old implants will be either replaced with different implants or removed. If you want to have your implants removed, you might need to have a breast lift because larger implants may stretch your skin. For any concerns or questions after your augmentation surgery, schedule a consultation at Ethan Baughman Plastic Surgery to learn more about your options.
Do implants cause breast cancer?
The FDA (Food and Drug Administration) is investigating a link between implants and ALCL (anaplastic large cell lymphoma). This isn't breast cancer, but it is a cancer of the immune system. According to WHO (World Health Organization), implant-related ALCL is very rare and if caught early, it's highly treatable. Dr. Baughman encourages all patients with implants to get frequent screenings for breast cancer. You should contact Ethan Baughman Plastic Surgery if you see any concerns, like swelling.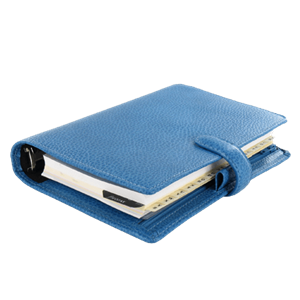 Plan Your Procedure
Average Cost

$6,800

-

$8,500

Recovery Time

1 – 2 Weeks

Average Procedure Time

1 – 2 Hours

Procedure Recovery Location

Outpatient
Contact Us
Breast enhancement surgery with implants is popular with women in Southern California for many excellent reasons. Breast augmentation surgery can enhance your feminine curves to give you more confidence. With different options to fit your needs and goals, you can create the bustline you have always wanted. Ethan Baughman Plastic Surgery is pleased to offer breast augmentation with implants and fat transfer. Contact our practice in Westlake Village, CA to schedule your initial consultation with Dr. Ethan Baughman.
Related Procedures